Here are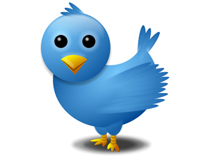 my Top 10 tweets from this past week, great for retweeting! If you missed these, follow The Publicity Hound on Twitter.
Want to be a publicity expert? Or PR pro? Or publicist? Do these 11 things.
Attend webinars, online training and in-person classes related to PR and publicity.
You must never stop learning.
Top 10 Free Image Editors to Use Online or Download
Check them out, vote on your favorites, and add any others you may know of! With your help, this can truly be the Ultimate List of Free Image Editors.
Launching a book? Pitch online outlets no more than 2 weeks before.
In this encore edition of the  Morning Media Menu podcast (embedded below), Steinberg shared tips for pitching online outlets about your book.
19 free tools to make your presentations pop.
These free tools go far beyond PowerPoint. Use them to add polls, video, analytics and more to your next presentation.
The deception of best-sellers lists. [Authors, do you agree?]
Do the national bestseller lists actually measure what they claim? Any publisher will tell you they do not— unless a book has appeared on several lists for several months. So how should you really measure the success of your books?
The 10 most frustrating air travel rules.
Inc. came up with this list of the worst rules governing air travel. Did your pet peeve make the list?
Speech pathologists need ideas on how to promote their "accent modification" services to companies.
From Katie Schwartz: "How do you suggest we in the Corporate Speech Pathology Network take advantage of this opportunity and get publicity regarding our services?"
Comparing the best Twitter chat tools on the market. [Infographic]There is no perfect chat tool for Twitter, but you can take a look at the infographic and see for yourself which one will work best for you.
Top 3 reasons you can't ignore Google+ another minute.If you're not using Google+, you're making a big mistake. And you're missing out on some truly incredible tools.
Pushing a company agenda on social media is like hurling water balloons at a porcupine.