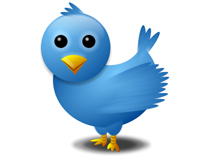 Here are my Top 10 tweets from this past week, great for retweeting! If you missed these, follow The Publicity Hound on Twitter.
The Top 10 Resources for Self-Publishing Authors featuring @PublicityHound and @ShellyHitz ow.ly/SCERe #selfpublishing
How to capture top-quality video testimonials from students in your online courses. Free. ow.ly/SDMvB
RT @jaysondemers: If you're ready to start using #Twitter, but aren't sure where to start, this guide is for you.
Want to Double Your Blog Earnings? Take the Zero to #Blogging Hero Challenge ow.ly/34vay6
Just as examples, here are three DIY steps you can take for #PR from @emsiPR ow.ly/3yeuk6
Looking for great stories? Start with your employees. Learn how at #RaganStorytelling. presentation buff.ly/1N0JmL5 RT @Crescenzo
7 #SocialMedia Engagement Metrics for Tracking Followers and Growing Community ow.ly/34vayN
In this article from @SMExaminer, you'll discover how to use #Snapchat in your #socialmediamarketing. ow.ly/SDwfU
Best times to post on #Facebook, #Instagram, and #Twitter – via @businessinsider ow.ly/SG6rW
Reasons why your business should be writing a blog – Cambridge Network ow.ly/SDOe2 #bloggingforbusiness #bloggingtips