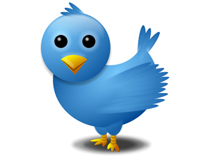 Here are my Top 10 tweets from this past week, great for retweeting! If you missed these, follow The Publicity Hound on Twitter.
The Importance of an Author Marketing Plan – Marketing Tips For Authors
A marketing plan for your book can be the difference between your book finding thousands of readers versus no one buying and reading it.
Persuasion: 6 Principles That Power PR Success.
If you work in PR, you'll want to take a look at how these now familiar "Six Principles of Influences" are being applied in public relations.
Get Traffic: 74 Clever Blog Post Title Templates
You'll get lots of inspiration from the infographic from TwelveSkip with 74 Clever Blog Post Title Templates that Work.
How to Come Up with (at least) 10 blog Post Ideas
No blog post ideas? No problem. Take the 10 blog post ideas challenge!
Google launches Contributor, a crowdfunding tool for publishers
Google has started rolling out a new tool called Google Contributor, which is designed to allow web users to pay sites that they visit a monthly fee, and in return see no Google ads when they visit.
4 Tips for Using Twitter to Pitch Journalists
Pitching a story to a journalist can be a challenging task. They receive more story pitches than they can ever hope to read. As a self-promoter, you have about five seconds to get their attention. Make that precious time count.
Holiday Pitching Tips and Techniques
Gift List Media provides products and services to help you attract the attention of magazine and newspaper editors, television producers and bloggers.
The Twilight Zone, Revisited: Waking Up With the Crazies
The world needs you. The crazy ones. The ones that the rest of the world thinks are "different", a little odd. You are the key to our future. This is good news for the unconventional thinkers and entrepreneurs – who by their very nature are wired to try different ventures and to think outside the box.
Little things can mean BIG things when selling books
If you're selling books, everything you do and how you do it plays a part in the success of your books and product sales… from your Publicity to your social media, and from your marketing to your presentations. It's important to know and understand how each work and what role they play in your success.
Ultimate Web Marketing Checklists (For Literally Everything)
Checklists are great because it's like a re-usable reminder. It's a way to organize a process into actionable steps that you can repeat over and over again and know you're not forgetting anything important.