Here are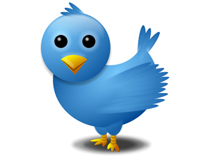 my Top 10 tweets from this past week, great for retweeting! If you missed these, follow The Publicity Hound on Twitter.
Shocking Social Media Statistics For 2013
Social media growth has been non-stop for the past few years and is almost at the point where it is impossible to imagine the Internet without it. Here are the  latest and most impressive social media statistics for 2013, compiled into one easy-to-read graphic and article.
How to become an authority with your blog
Do you know that there are well over a billion blogs on the web today? Back in the 1990's until early the early 2000's, blogging was nothing more than an online diary.
25 tips to promote your blog via Facebook and Twitter
Promoting your blog is the most important of the five Ps of blogging. Without getting the word out about your blog, your content will never maximize its reach.
5 tips for pitching your startup to Fast Company magazine. [I love tip #4]
At a recent talk at the Stanford GSB, Fast Company  Tech Editor Chris Dannen shared tips on how to get press for your startup.
How to Use Facebook to Grow Your Email List Quickly
Building an email list is one of the most important things you can do to grow your business, because leads lead to customers. The great news is, Facebook is an excellent tool for growing your email list quickly.
The 14 most powerful words in marketing & publicity
Every time I send an email to the thousands of people on my list, or write an ezine article or marketing copy or a blog post, I refer to the tattered printout on my wall that lists the 14 Most Powerful, Effective Words in Marketing.
6 fast, easy ways to find book reviewers and book editors on LinkedIn
One of the biggest changes in the world of promotion is the ease with which you can contact journalists, bloggers or writers on social media sites and see a quick response. The world's largest business networking site has a variety of free tools that can help you find reviewers FAST, even in the narrowest genres.
5 Pinterest Analytics Tools to Improve Your Social Media Marketing
There are a wide variety of Pinterest analytics tools out there, each designed to cover a specific or multiple metrics. The key is to decide what metrics you need to be measuring and find the tool that best works for your brand.
12 content research tools that will make creating content a lot easier
From keyword tools and question-and-answer sites to open discussion forums and backlink analyzers, there are tools designed to help you with every step of your content marketing research.
7 reasons your new blog visitors bounce, and how to stop them.
I always giggle a little when someone mentions "bounce rate." It reminds me of happy things like bounce houses or Tigger or the bouncing ball over the song lyrics. Your "bounce rate" isn't necessarily something to giggle about. In fact, it's pretty serious business. If yours is hovering in the 60 percent range or higher, here are 7 reasons your new visitors might be bouncing, and how you can make them stop.