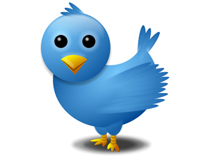 Here are my Top 10 tweets from this past week, great for retweeting! If you missed these, follow The Publicity Hound on Twitter.
5 ways to use PhotoFunia
The free, fun little tool for inserting a photo of your face, or a short text message, into photos at PhotoFunia.com has a variety of uses for Publicity Hounds. Use these in place of boring stock photos in your blog posts.
How to Prepare for Author Interviews 
You've published your book, created publicity buzz, sent out your press release…now what? Are you prepared for what you'll say when the phone rings and a reporter or editor asks for an interview? As an author, the reality is that whether you contact the media or not, if you're spending time marketing your work, there's a good chance someone from the media will call you at some point.
Control the Interview? Dream on!
There are many PR agencies, consultants and media trainers that still advertise that they can teach spokespeople to control an interview. When someone says that to me, I have three words: Have a seat. I'll be the journalist. You be the spokesperson. At the end of four or five minutes, you tell me how in control you actually felt.
How to Make Your Blog Images Awesome – Even If You Aren't Picasso
Adding amazing images to your blog is not as difficult as it seems. Even if you are not artistic, you can pimp your blog images with these simple steps.
How To Cultivate a Relationship on Google Plus
Google Plus is a platform above all others. It's micro-blogging aspects makes the social update stand out to your follower when done in the right way.
Running a Business Online? You Need To Get Back To Basics
For millions of men and women, the Internet has been an unbelievably great way to build a business and generate massive revenues. Additionally, more now than ever before, you can voice your unique perspective and point of view in order to have a greater impact doing your life's work.
7 Things Your 2014 Publicity Plan Should NOT Include
I've identified 7 important things you must do to create a strategy that lets you be seen, heard, found, followed, recommended, studied and hired by people who need what you have.
Oh No They Didn't! LinkedIn Profile Pictures Gone Wrong
LinkedIn is a professional networking site used for business purposes, right? And unlike Facebook or Google+, you only get ONE picture to sum you up to the outside world, so that one photo becomes a very important part of your professional brand. So what does YOUR profile picture say about you?
5 Lessons We Learned from Bad Mayors
Recently three mayors of large cities, San Diego Mayor Bob Filner, El Cajon Mayor Mark Lewis, and Toronto Mayor Rob Ford, have made grave mistakes leading them to extreme public ridicule. The mistakes were not just women, drugs and racist remarks, but their handling of these issues in the press.
Make a video of your Twitter profile and tweets. Fast, fun, free tool
If you're on Twitter and you want to give people one more reason to follow you, increase your online visibility and make your online profile look really hip, create a short video of your Twitter feed using Vizify.com. It's a free service that collects your tweets, photos, Vine videos and other content you've shared on Twitter and creates a video of less than a minute, accompanied by music.