Here are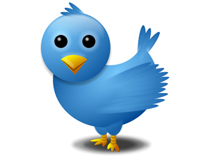 my Top 10 tweets from this past week, great for retweeting! If you missed these, follow The Publicity Hound on Twitter.
8 steps to higher Facebook graph search rankings.
Avid users of Facebook are getting more and more familiar with Facebook Graph Search that is being rolled out. As with normal SEO, taking the time to ensure your page shows up within relevant results of Facebook Graph Search is more than worth the time.
Experimenting With the Facebook Embed Post Option.
If you haven't already noticed, Facebook posts now have an "embed post" option. Now here are a few things that are really cool about this.
How to Use Facebook to Grow Your Email List Quickly
Building an email list is one of the most important things you can do to grow your business, because leads lead to customers. The great news is, Facebook is an excellent tool for growing your email list quickly.
19 experts (including me) explain how to market a small business. Ideas galore here!
We all know there is tons of free information out there that educates us on marketing. I even created a guide on 31 tips on how to market your business which gives you a front row seat on some quick marketing steps you can take to get your brand out there.
Google Images: How to Add Great Images to Business Blogs
Here are some guidelines for adding great images and infographics to your business blog, to attract readers and get their attention.
A simple way to get reminders the minute things happen to your clients.
Google Alerts is an easy way to create an automated search of content posted on public websites and online publications including blogs, social sites and news resources. The "alerts" are email updates of the latest relevant Google results (web, news, etc.) based on searches that you create.
JustDeleteMe helps you delete your account from 100+ web services.
Launched only a week ago, the site gained overnight popularity after a Minimal Mac mention, and is currently visited by hundreds, if not thousands, of users per hour.
10 Steps To Writing a Great Thank You Note
As with anything you do in business, plan out what you want to say, and make sure there aren't any errors.  A little thank you can go a long way.
Facebook friends could lower your credit score & your chances of getting a loan.
Choose your Facebook friends wisely; they could help you get approved — or rejected — for a loan. A handful of tech startups are using social data to determine the risk of lending to people who have a difficult time accessing credit. Traditional lenders rely heavily on credit scores like FICO, which look at payments history. They typically steer clear of the millions of people who don't have credit scores.
Win a $50 Amazon gift card from blogger LynnTerry, whose ClickNewz blog is 9 years old.
Important: The $50 winner will be announced via email, and they'll have 48 hours to respond and claim the prize.