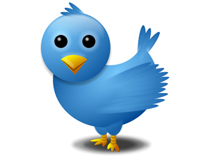 Here are my Top 10 tweets from this past week, great for retweeting! If you missed these, follow The Publicity Hound on Twitter.
13 smart reasons to use captions on your YouTube videos
I started using captions on my YouTube videos about a year ago when someone reminded me that it's just one more place where Google can find keywords. Captions expose your videos to a much bigger audience.
Unfollow your "friends" on Facebook, with this new button release
It's actually happening. After years of waiting Facebook users will soon be able to unfollow friends whose comments and updates they'd like to remove from their News Feed.
5 ways to make your Pinterest campaign worth the effort!
Pinterest is quickly earning a reputation as one of the best social media sites for generating leads and driving traffic to your site. However, this doesn't mean that you can sign your site up for Pinterest and expect the customers to just roll in automatically.
How to reply to old YouTube comments using the new Google+ comments system
One significant limitation of the new Google+ commenting system on YouTube is that comments posted under the old system have been effectively orphaned. Conversations have been abruptly terminated and pending questions are going unanswered, because there is no easy way to directly reply to those old comments.
Publishing an ebook on Amazon? Must-know facts
The tremendous proliferation of ebooks has opened up opportunities for self-published as well as traditionally published authors. And as Amazon is the major online book retailer, at least in the U.S., you'll want your ebooks on Amazon.
10 Facebook page strategies from expert Mari Smith
Here's the video of the 2-hour Face­book Fan Page reviews that include what Mari calls "Ninja Tricks" to boost your engage­ment (inter­ac­tion), expand your reach (get more peo­ple see­ing your page), and have con­ver­sions (such as a sale or get­ting an email address, what­ever your goal.)
Want social buzz on Facebook? "Buy an ad," it says. It's changing algorithm again.
Facebook is being more blunt about the fact that marketers are going to have to pay for reach. If they haven't already, many marketers will soon see the organic reach of their posts on the social network drop off, and this time Facebook is acknowledging it.
2013 Top Winners in Tech From Mashable
Leading tech news website Mashable has named HootSuite one of its top winners in tech in 2013.Mashable cited the $165 million in funding announced in August and our steadily growing user base in naming us one of the year's tech success stories. HootSuite was in great company on the winners list. Other businesses that made the cut include:(read on)
Social media has changed massively in the last five years.(Infographic)
Social media is never static. It is an an ever-changing array of tools and platforms built for any number of purposes.From becoming a resource for activists to showing us the earth as we had never seen it before, each year brought new social networks with new purposes (and the decline of others, like MySpace).