Here are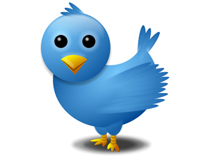 my Top 10 tweets from this past week, great for retweeting! If you missed these, follow The Publicity Hound on Twitter.
Free and paid ways to promote your brand on YouTube.
Here are five AdWords for video options available to YouTube advertisers today.
5 things Paula Deen should have done to save her reputation and her brand.
1. Settle the case long before it got to this stage.  This case was a ticking time bomb for Deen.  The impact of settling the case and moving on would have been minimal compared to the damage that has been done to her and her brand.
Need publicity for a pharma story? Free pitching tips from Pharmaceutical Magazine.
Healthcare, medicine and pharma PR professionals can now get an inside edge in pitching influential Pharmaceutical Executive, the 30-year media flagship that reaches over 175,000 via its magazine, website, e-newsletters, e-books and webcasts.
Publicity Tip: Offer journalists or bloggers a Skype interview.
The more "extras" you can offer journalists and bloggers when you pitch, the more you increase your chances they'll cover your story.
Amid a storm of disdain, Delta's CEO scores PR gold.
Flying is such a miserable experience that the American Customer Satisfaction Index ranks it lower than the Postal Service.
Event promotion tip: Offer discount codes. Whoever sells 5 seats to their peeps gets free ticket.
Score your Golden Ticket to Marketing's most remarkable conference!
3 proven ways to create news when there's none.
How does one garner press coverage when there is seemingly no company news? Stop focusing on what you want to publicize; instead, tap into true news stories and then figure out where your expertise fits to create a much more compelling media pitch.
Why press releases are worthless. [Video]Press releases are one of the most important tools in your publicity kit. Nine out of 10 journalists hate press releases because most are so poorly written.
4 steps to creating an "About" page that connects and sells.
Look at the three mistakes that can make you lose potential customers. Avoid these three mistakes and you have a good chance of generating more inquiries and winning more business.
The most effective ways to make it right when you screw up. [Don't treat all people the same.]
In a nutshell, the problem is that most people tend to make their apologies about themselves—about their intentions, thoughts, and feelings.