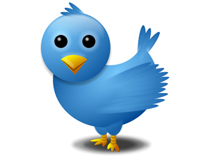 Here are my Top 10 tweets from this past week, great for retweeting! If you missed these, follow The Publicity Hound on Twitter.
6 Tips for Managing PR Activity Time for Profitability and Efficiency
Small PR agencies, particularly, are given to servicing their clients until the job is done. The operative words, here, are keeping clients happy, and keeping clients, period. Here are a few ways to maintain client goodwill, and save precious time AND your sanity.
The Top 5 Content Marketing Trends to Watch in 2015
Whether we're talking photo or video, editorial or blog, content's kingdom has been expanding: fewer journalists, more user-generated stuff, and a plethora of forums for any brand to find a consumer. Just because the platforms are there does not mean your consumers will know how to find your content.
What PR pros can learn from successful pitches
With today's journalist shouldering more responsibility than ever before, it's essential to master the art of pitching stories. Your pitches must immediately grab the attention of the targeted journalist if you want to get noticed and get coverage.
How to work with influencers to promote your product, campaign or startup
Influencer marketing is about connecting your brand or product with individuals who have the influence within that field to reach and engage your end customers.
Authors: 'Draft to Dream' competition deadline Jan. 15
Dust off that book manuscript you've been massaging since forever. Join the "Draft to Dream" Book Competition. Three authors will win a grand prize package worth $10,000. The package includes cover and interior book design, book distribution, virtual assistance and even an author photo shoot.
Easy Keyword Research Tool
When you're in a hurry and you need to do some quick keyword research, or you need an idea for a blog post or article, use the Ubersuggest tool.
Facebook founder Mark Zuckerberg follows Oprah by founding book club
The Facebook founder and chief executive announced on his page recently that he has vowed to read a book every other week in 2015, with an emphasis on learning about different beliefs and cultures.
Habits That Help Boost Productivity From Dawn To Dusk
Resolutions, intentions, visualizations, and plans are all great. But it's habits that really change our lives. You can harness the power of this subconscious tendency to act on habits by making a concerted effort to replace bad habits with healthy ones. So what should you get started with? Any of these can make a difference in your productivity and overall well-being.
2014 Action Item: Did Marketers Master Blogging?
Blogging — and blogging consistently — is critical for businesses, Dorie Clark, CEO of Clark Strategic Communications and a Forbes and Harvard Business Review contributor, told us last year. It was an imperative for 2014, Clark said. So how did businesses and marketers do? We caught up Clark to find out. (Check out yesterday's "2014 action item" catch-up with Carla Johnson on agile marketing).
Savvy Podcasting Tips for Small Business Owners [Infographic]
Podcasting is such a unique platform and you'll often hear it referred to as the best way to nurture an "intimate" connection with your audience. It's so true because many people are consuming podcasts while they're working out at the gym, or on riding on the train or in a car on their daily commute, or even when doing chores around the house.