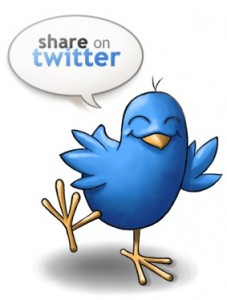 Here are my Top 10 tweets from this past week, great for retweeting! If you missed these, follow me on Twitter.
Why LinkedIn Shouldn't Worry About Facebook's New Job Search Tools. http://ow.ly/c8owG
3 questions to ask before pitching a reporter you don't know via email. [Go to the end of the article] http://ow.ly/ca5aI
Publicity Tip: Use the words "gold medal" & "Olympics-style" in yr. pitch, even if it has nothing to do w/the Olympics.
Tom Cruise, Katie Holmes and 2 broken rules or PR. http://ow.ly/cb4Ae
Say good-bye to GoogleTalk, Google Video and iGoogle. http://ow.ly/cbk5z ‪
Pinerly: Newest Pinterest Analytics Tool http://ow.ly/cbkk3
10 Useful Ways To Use Google Alerts. http://ow.ly/cbo2t
CEOs Afraid Of Going Social Are Doing Shareholders A Massive Disservice. http://ow.ly/cbWkZ
5 LinkedIn Features that Will Help You Market Your Business. http://ow.ly/cbWHX ‪
Artists: Forget expensive paid ads. Go after free publicity. 7 ideas at http://ow.ly/ccbhG ‪