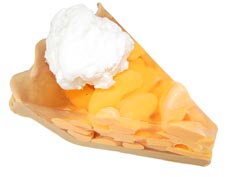 Cindy Tollen of El Paso, Texas writes:
"I am a one woman shop at SudznBubbles.com and I sell custom and novelty glycerine soap products, bath salts, body butter and lip balm—some of it around a food theme.  You can buy a soap that looks like a piece of lucious peach pie, a cupcake or a cherry tart, for example.
"I need tips on how to market my products with a limited budget and little time.  I sold my products in stores until the recession hit, now I sell mostly online or at trade shows.  I need to know the best tool for marketing.
       
"I have a Facebook Fan Page but few fans.  I blog, but can't remember the last time I wrote something.  I'm on Twitter but I don't know what to tweet about.
"Can your Hounds offer some smart marketing tips, tools or strategies that will help translate into sales?  My target market is upscale women over 30."