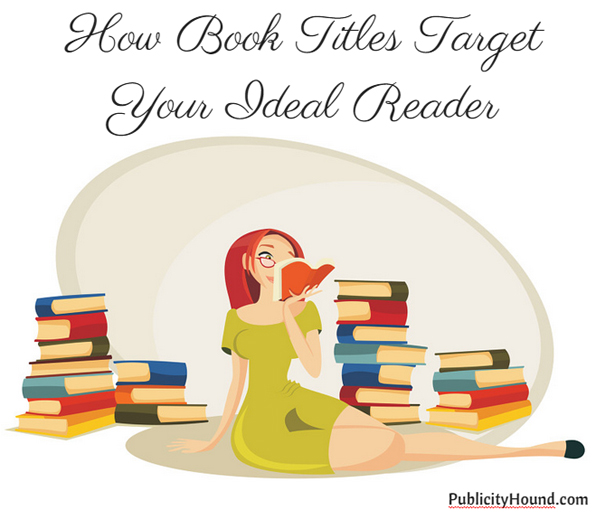 By Marcia Yudkin
Whether someone is browsing for something to read online or in a bricks-and-mortar bookstore, they usually notice three things about a book: the cover design, the title and the description of the book.
Clearly all three are vital marketing tools.
When it comes to the book title, I have run across a whole lot of wrong-headed and harmful advice. Some of it is nonsense imported from other areas of marketing, and much of it makes universal recommendations with only one type of book in mind. If you're trying to come up with an effective title for a book, start by clearing your head of these four common misconceptions.
1. A book title should help sell as many books as possible.
No, not exactly.
Given the importance of social media and online reviews today, you want to sell as many books as possible to the right readers for your book. A title that oversells or misleads people about what's in the book leads to complaints and negativity that can hurt your success.
Start your brainstorming for a title with a clear idea of your intended readers, and finish your title selection by checking to make sure you're giving the right impression to those who will most appreciate what you've written.
2. A book title consists of only a title.
First-time authors often forget—or didn't know to begin with—that a title can have three components:
First is the main title, what gets biggest billing in design and selling.
Second is the subtitle, which usually shows up in smaller letters on the cover and after a colon when the book is written out in text.
Third is a series title, where the book is part of a branded grouping, like "411 Traveler's Guides" for your travel reference books. Not every book is part of a series, so the third component is optional.
However, most books should have a subtitle as well as a title, taking advantage of an opportunity to zero in on the focus, purpose or intended readers for the work. Even for fiction, the subtitle "A Novel" after the main title usefully clarifies what kind of a book it is.
3. A title should offer a unique selling proposition.
Many marketing gurus advise racking your brains to define something that is true about your product and not true about competing products. This often helps, but it's not necessary.
If I look for a beginner's book on backyard grilling and find three candidates, I don't care in the slightest whether these three are unique or meaningfully distinct from one another. I'll simply choose one (or buy all three).

With fiction, the notion of a unique selling proposition is even less applicable. Jane Austen's Pride and Prejudice, for instance, doesn't promise anything unique in its title. It's always better if a title is unique, but that too isn't necessary. There are at least four novels titled Suspicion, including one out just this year by Joseph Finder, and no one considers this a form of marketing malpractice.
4. A nonfiction book should include the book's benefits in the subtitle.
Sometimes we see this in nonfiction books, as in Mindful Eating: A Guide to Rediscovering a Healthy and Joyful Relationship with Food. However, it's equally effective and much more common to use the subtitle to explain the book's topic more fully, as in Good to Great: Why Some Companies Make the Leap…And Others Don't, a classic business book, or Wild: From Lost to Found on the Pacific Crest Trail, a bestselling adventure memoir.
An effective book title helps draw attention to your book, motivate people to open it, investigate further and buy it. It also helps keep inappropriate readers from thinking yours is the book they're looking for. Make sure your title contains enough signals for the right people to become interested and have an idea of what your book offers.
Where to Learn More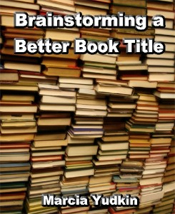 Through Saturday, Jan. 31, 2015, receive $10 off Marcia's online course (normally $37) on better book titles by using this link.