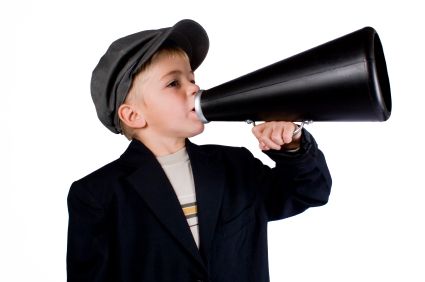 Never assume that people know what you want them to do. You have to TELL them.
Every time you write a status update on LinkedIn, or send an InMail, or answer a question in Groups, consider a call-to-action.
You might think that sounds "too promotional" on the world's Number 1 business networking site. But not if you concentrate on actions that help people, not on the ones that promote what you're selling and are more appropriate at your website or blog, or in your marketing materials.
Here are 9 powerful phrases to consider:
1. "Access our list of experts." (Use this when connecting with a journalist or blogger.)
2. "Join the conversation at our blog."
3. "Learn from our free articles."
4. "Join my LinkedIn Group." (Perfect to include in your profile, with a link to the Group.)
5. "Subscribe to free updates." (Great for your Company Page!)
6. "Take our quiz."
7. "Read our company bios."
8. "Ask me a question about what keeps you up at 3 a.m." (Your fellow Group members will love this one.)
9. "Join us in the fight against ____________" (A nice way to introduce yourself when inviting someone, who promotes the same cause as you do, to connect.)
Many of these are also appropriate in the new "Professional Gallery" feature that people see as soon as they land on your profile page.  
Learn New LinkedIn Tools Today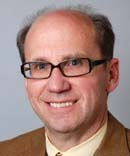 Today, from 3 to 5 p.m. EST, LinkedIn expert Wayne Breitbarth will demonstrate, step-by-step and live on the Internet, exactly how to take best advantage of the Professional Gallery and the other new tools and tweaks that LinkedIn has introduced in the last several months.  
"LinkedIn Update: What's In, What's Out & Under-the-radar Tricks to Help You Crush It in 2013" will show you all the amazing things you can do to stand head and shoulders above your competitors. You can try Wayne's tips on your own as soon as you're done with the call.
One of the bonuses we're offering is my list of "103 Powerful Calls to Action" that you can use not just on LinkedIn, but anywhere you need to show people what to do next. The nine examples I used above are on that list.
If the time is inconvenient, sign up anyway because I'll send you the link to the download page where you can access the video replay and all the goodies, within 72 hours after the call.
Register here. If you have questions about the program, email me. 
What calls to action do you use on LinkedIn? Comment below.