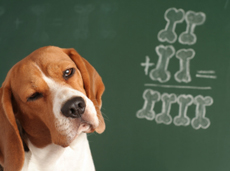 By now, you've probably read most of the arguments on why companies should be blogging.
But here's one you don't read about very much.
Blogging makes you smarter. And that goes for your employees, too, if they're posting to your blog.
Almost every time I write here,  I do research, even if it's simply Googling the topic I want to write about. That usually leads me to a few websites I check out before I start to write.
Other simple research includes double-checking names, searching for the exact definition of words if I'm unsure of their meaning, and reading other bloggers' posts if they've written about my topic.
   
  
What blogging forces you to do
Here are 7 other ways blogging can make you and your employees smarter (use this for ammo with your boss):
Good bloggers know they are accountable for what they write. So they check and double-check facts until they're confident that what they've written is correct. I learned this the hard way when I was sued for defamation. 
    
Linking to outside resources from your blog is a valuable service to readers. But you can't link to garbage. You have to find quality content. That takes time. During your search, you can stumble onto other meaty topics that are also worthy of blog posts—and learn a few new facts along the way.
    
Employees who are well trained in business blogging will repeatedly communicate to readers the company's key message. And they won't forget it. 
   
One of my corporate clients, who will be recruiting a group of employees to post to the company's new blog that I'm helping them create, asked about how to make the blog posts cohesive. Easy. Make sure everyone in the company, not just the bloggers, understands the company's key message and incorporates it into their posts.  Each blogger can write in his or her own voice. That will make the blog more interesting. But the message should be consistent.     
  
Blogging is a smart way for writers to learn about other departments within the company, and vendors too.  If you work in customer service and blog about what's happening in your department, you may not give a hoot about the vendor that prints the paper bags in your bricks-and-mortar stores, until somebody calls you to complain that the ink from the bag bled onto her white skirt when she was walking in the rain.  If you're writing about how your company will solve that problem, you'll most likely be calling the vendor to see if they can use a different type of ink.
 
You'll learn a lot from people who leave comments at your blog, including people who complain about your products and services. Even though this post lists six ways blogging makes you smarter, I'm betting somebody will comment and add one more reason to my list. Or, perhaps, a complaint. Better they list it here than someplace else.
   
Really good bloggers respond to comments. For me, that sometimes means even more research. It's also means, occasionally, admitting I was wrong when somebody points out something dumb that I said.
  
You'll know what other people are saying about you when they link to your blog posts. You can then comment at their blogs, mention your expertise, and get a backlink to your corporate blog, thus driving more traffic.
How has blogging made you smarter?
What about you? How has blogging made you or employees within your company smarter?
Does your company give employees the time to research topics?  Do you encourage employees to go outside the company to find information? Have you found any super-helpful online research tools?