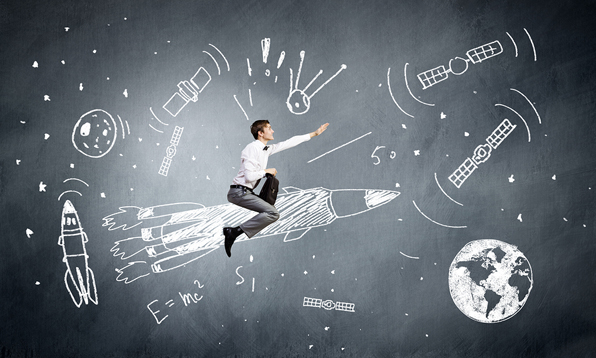 By Linda Rastelli
If you're a small to mid-sized business or nonprofit with very limited resources, how can you get better publicity and the approval of your customers or donors?
Build a relationship that has mutual value.
Today cause marketing isn't just sponsorship. It can truly be a partnership.
Beyond Expectations, a Trenton, N.J.-based nonprofit, struggles with a small budget and is not well known. Yet it has had some big wins collaborating with larger partners including AMC Theatres, The College of New Jersey, Comcast and NBC Universal.
"We aren't a widely recognized brand," says Executive Director Leontyne Anglin.
Beyond Expectations serves New Jersey teens, particularly those in foster care. For one program, students produce video resumes, conduct online research to prepare for job interviews, and learn to communicate succinctly.
"Let's face it," she says. "No one wants to listen to people lecture. Video production is just the carrot that we dangle to get young people in the door. We could be teaching underwater basket weaving. The most important thing is to get them here and engage them immediately."
Since it began in 1999, Beyond Expectation's challenge has been getting noticed. "We're not one of the big three [youth charities]," adds Anglin, a former corporate executive. "But since we've forged several strategic collaborations, many organizations and even entrepreneurs reach out to us for advice."
6 Tips and Possible Pitfalls
Here are a half dozen tips on how your company or nonprofit can build successful relationships for cause marketing.
Be creative.
In these tough times, says attorney Michael West of the New York Council Of Nonprofits, nonprofits are considering everything from entrepreneurial ventures, to shared services to corporate affiliations and restructurings. Collaboration can range from sharing information and resources to actually sharing a structure. With increased trust comes closer affiliations.
Get social.
Social media opens new avenues for collaboration. One person at the forefront is Gabriel Reynoso, the founding director of SocialMedia4Good in New York City, which helps nonprofits, foundations and philanthropies succeed on the Internet through capacity building and digital literacy.

"Social media is a loudspeaker will amplify your message," he says. "Collaborations will occur naturally because like-minded individuals will hear about it and say, 'This is in our area, let's talk to them.' Most important is that your organization has its own online real estate, your own domain that you can control. You build an email list, with not just social media, but by creating your sales funnel and getting people to become your ambassadors.The point is to produce results. I'm a social media strategist on paper but I'm also on the phone with developers."

Build the relationship slowly.
With the cable giant Comcast, Anglin says,"It took two years to identify the right fit. It took follow up, persistence, keeping contacts in the loop and finally getting to decision makers." BE participated in 2014 Comcast Cares Day, the nation's largest single-day corporate volunteer effort. Here's a video that explains more about the event.
Do your homework.
If you just call, says Anglin, "You're one of 1,000. Think it through strategically." She knew she wanted to focus on life skills for teens aging out of foster care. "I narrowed it down by asking, 'Which skills do they need most, and which companies support youth leadership that can get to us? We came up with a specific ask—not just 'hire our kids.' We asked AMC Theatres to please come talk about why they like working there, share opportunities, and provide interviewing tips. Later we took it to the next level to ask if they'd consider interviewing any of our kids," which they agreed to do. "Even if they don't get hired, their self-confidence has given them an edge."
Set realistic expectations.
Be very clear about what you can and can't do. Don't make promises you can't keep. You don't "partner just for the sake of partnering," Anglin stresses, or you risk going off mission. "We've walked away because others didn't seem to have the right motivation or take it seriously enough. They don't really do film or understand what it is. We learned to say no."
Speak the other's language.
For-profits can misstep by talking the hard-nosed language of business, which can be a turnoff to nonprofits. Anglin has experienced an "unintentionally condescending attitude of 'You don't understand business. We've got money and you're lucky to work with us.' But on the other hand, I've seen nonprofits come to the table unprepared and make the costly mistake of not following up at all." The common ground should be both the audience you're targeting and a shared commitment to community.
Benefits and Rewards
Other than the great public relations aspect of helping a cause or gaining awareness, it makes financial sense to collaborate, says attorney West. It leads to greater economies of scale, increased capacity and long-term sustainability when financial pressures are removed.
It starts with a simple phone call or quick meeting.
A Beyond Expectations client was overjoyed to be invited on journalist Katie Couric's show to tell his story about growing up in the foster care system. He had completed the nonprofit's TV production class, with training in body language, dress, eye contact and resume-writing.
 "He handled himself like the true young professional that we first saw inside," says Anglin. "Organizations simply have more impact when we take the time to identify the right opportunities and collaborate."
*     *     *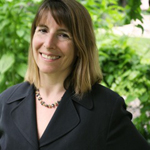 New Jersey-based Linda G. Rastelli is an award-winning journalist, video scriptwriter, publicist, ghostwriter, editor and co-author of Marketing: Essential techniques and strategies geared toward results (John Wiley & Sons, 2007). Connect with her on Google + and LinkedIn.