By Mickie Kennedy
When we talk about PR, what comes to mind?
Typically, you're probably thinking about how a company conveys itself to the public. Social media, press releases, newspaper stories, interviews. All those things that can paint your company in a positive light with the public. Any way that you can build your brand…externally.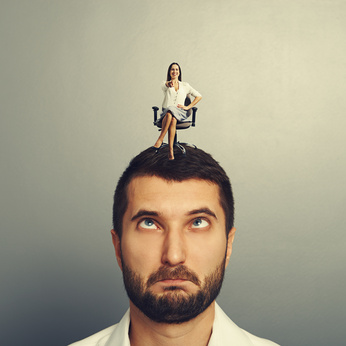 However, something that we don't spend much time discussing, and something that many professionals and business owners fail to realize, is that PR efforts shouldn't just be concentrated on the public. A successful business focuses their PR efforts internally as well.
Why?
Well, employee buy-in is crucial. If your staff is well-connected with your brand, then how can you truly service customers? Your employees are your front line brand ambassadors. That being said, you need to make sure you spend some time developing the right kind of culture through internal PR efforts.
Here are five things to get you started.
1. Know What Employees Are Talking About.
Keeping your ear to the tracks, so to speak, is crucial when it comes to internal PR. By listening to your employees, you will learn about:
Whether or not there is currently buy-in. Maybe they're already on board with what you're doing. Maybe not. This isn't something you can afford to assume. Listen to your employees and assess their current level of brand engagement.
What issues are most important to them. Maybe you are focusing on internal PR, but if you don't know what is important to your employees, your efforts may be misplaced and wasted.
What they're unhappy with. It's possible that your employees wish certain things would change. It's also possible that they might actually be things that you could change. Listening and making those changes can increase employee connection with your mission.
Ideas you may not have thought of. All the good ideas aren't always birthed in the PR department. Maybe one of your employees has a great idea for social media engagement. You'll never know if you aren't listening.
2. Make Sure Employees Aren't the Last to Learn New Information.
Something big going down? About to put out a big release about a product or new direction the company is taking? Make sure your employees aren't the last to know.
Consider getting them together and letting them know first. Nothing stinks worse than finding out after the fact. You could also issue a release internally and externally simultaneously.
3. Learn What Works and What Doesn't. And Keep Going.
Your internal PR efforts shouldn't have an end. In other words, it's an ongoing process you should be learning from. As you try things, learn from them. Did that work? Did it backfire? Take note and move on accordingly. 
4. Use Your Staff in Your PR Content.
One way to integrate internal and external PR efforts is to get your staff involved. You can do this in a variety of ways:
Get quotes from them for press releases.
Use them in YouTube videos.
Place their photos on websites, Twitter, etc.
Their enthusiasm will grow by being more involved in a public light—and that enthusiasm will spread to the public, thus increasing the effectiveness of your external PR.
5. Use Social Networks Internally.
While social networks are great for marketing, they also offer many benefits internally. Social networks can bring employees closer together, and can break down the walls created by hierarchy and different departments. Choose a network and use it both formally and informally.
Have goals for internal PR? Discuss!