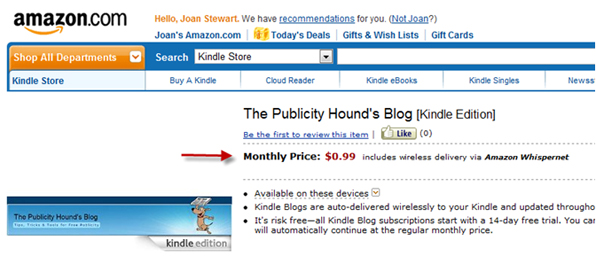 Still not making money from your blog? 
No?
1. Sell your blog on the Kindle. 
It won't put lots of money in your pocket, but it will give the millions of people over on Amazon a chance to learn about your expertise when they use the search box to look for books and other learning tools.
I featured this tool and the four others below during a webinar almost two years ago on "60 Ideas in 60 Minutes." I've gather 61 more and I'll feature them all during a webinar I'm hosting on Thursday, Sept. 12, on "61 Publicity Ideas in 61 Minutes." Register here. 
2. PR practitioners, download Solo PR Pro's free ebook "Get It In Writing–The Communication Consultant's Guide to Contracts."
If you do PR by yourself, there's nobody to help you, and this ebook will be one of your most valuable tools. It comes with seven full contract examples.
3. Outsource illustrations, infographics, even short writing assignments at Fiverr.com.
The world's largest marketplace of services for only $5 is an inexpensive alternative to the big freelance sites. I've used several freelancers here and have been quite happy with their work. I can't promise the the same results, but for only $5, it's worth a shot.
4. Speakers, learn how to market your gigs, sell products and more at the SpeakerNet News Compilations archives.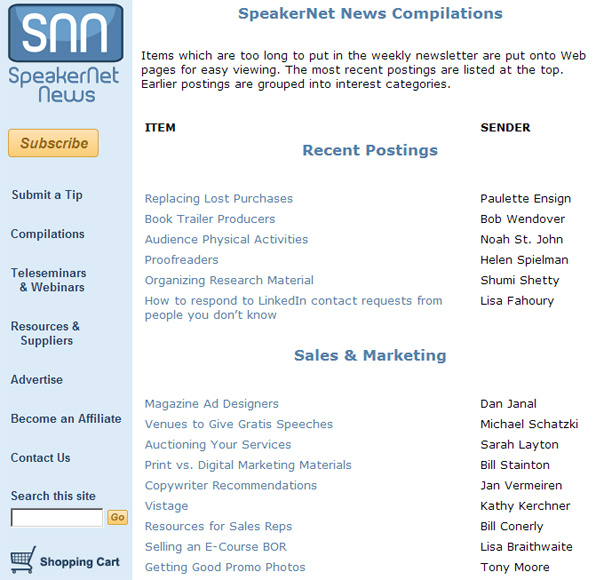 This is perhaps the best resource online resource for speakers. The ezine of the same name includes questions from speakers on a variety of topics. Other speakers answer, and SNN features them all in its Compilations section.
It's a goldmine for anyone who wants to speak for free, or professionally. Includes ideas on how to generate publicity, too!  
5. Use celebrities to market your business.
ContactAnyCelebrity.com (affiliate link), the website that sells a database of contact information for celebrities, their managers, publicists and attorneys, has free ideas galore on how to tie into celebrities or celebrity news in your publicity campaign.
Take a free, 14-day test drive by filling in the red box on the right.
Where to Find 61 More Free or Almost Free Publicity Tools
The 61 tips, tricks and tools I'll be sharing during Thursday's webinar can save you thousands of dollars, weeks of wasted time, and lots of frustration if you're trying to solve a particular publicity problem yourself. Register here.