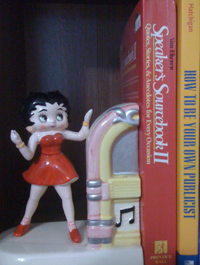 One of the questions a professional speaker never wants to hear is, "What's wrong with your voice?"
My friends in the Wisconsin chapter of the National Speakers Association started asking that more than a decade ago.
They could hear me straining, almost as though I was tightening my throat muscles. I felt it, too, and tried everything I could to make the words come out smooth, but to no avail.
The voice coaches were beside themselves.
"You talk lazy," one coach kept chastising me. "Use your diaphragm when you talk." So I signed up for a series of voice coaching lessons with her. They didn't help.
An ear, nose and throat specialist examined me and couldn't find anything wrong. She concluded it was a mild case of acid reflux, even though I didn't have any of the symptoms.
She referred me to a physical therapist for voice. That coaching, which included a series of voice exercises three times a day, didn't work either.
I spent a small fortune on expensive throat sprays, Throat Coat teabags, CDs, tapes, books and other sources of information on how to improve my voice. Eventually, I gave up in frustration and got off the speaking circuit because my voice never improved and because I had become weary of all the travel hassles.
A Voice 'Like a Little Old Lady'
Over the years, my voice slowly worsened, and my customers noticed. Several people who bought recordings of teleseminars I hosted said, "You sound like you're nervous" or "You sound like a little old lady."
On one of my YouTube videos, someone commented, "She sounds like she's talking from the inside of a toilet."
Maybe those stories in People magazine about Michael Douglas battling throat cancer were the push I needed.
In February, my internist referred me to Dr. Joel Blumin, chief of Laryngology and Professional Voice at the Medical College of Wisconsin. He diagnosed spasmodic dysphonia, a rare voice disorder that starts in the base of the brain and affects about 50,000 people in North America.
When a person with SD tries to speak, the brain sends signals that cause involuntary spasms in the tiny muscles of the larynx, making the voice sound tight, strangled, breathy, whispery or—in my case—strained. The spasms often interrupt the sound, squeezing the voice so that words and sentences are broken up.
Researchers don't know what causes SD and there's no cure for it. Voice coaching does little good. Surgery often isn't effective.
Botox to the Rescue
But for most SD patients, botox injections, into one or both vocal chords, stop the spasms and improve the voice temporarily. Dr. Blumin injected one unit of botox into each vocal chord, through my neck, on March 16. The anticipation was 10 times worse than the treatment. It's no more painful than a flu shot.
The next day, my voice was perfect. The day after that, I sounded like Betty Boop or Minnie Mouse on helium. My voice improves little by little each day and, some days, sounds worse than the day before.
I'm in Elite Company
Turns out I'm in elite company.
NPR talk show host Diane Rehm was diagnosed with SD in 1998. In this video, she discusses her four-month absence from her radio show, the diagnosis, the depression that followed, and how she has recovered:
She eventually wrote a book about it called Finding My Voice.
Robert F. Kennedy Jr. also has SD. When he appeared on "Larry King Live" three years ago, the blogs and discussion boards were filled with comments the next day from people wondering if he had, among other things, lung cancer. Here's a video of the interview:
Scott Adams, creator of the Dilbert cartoons, has SD, too, and describes how it has actually changed his personality.
How I'm Recovering
I'm taking no medication for my SD and plan to continue with the botox injections about every three months. My throat has never hurt from SD, and it still doesn't.
I'll schedule coaching, training, teleseminars and webinars around my treatments, relying mostly on guest experts and giving my voice about three weeks recovery time after each $2,500 treatment. If necessary, I'll hire voiceover talent when I'm creating screen-capture videos.
I don't know if I'll recover enough to go back onto the speaking circuit regularly.
My doctor says it will take about three treatments before he knows exactly how much botox to inject so that it lasts long enough without making my voice sound "breathy." He says people who use their voice professionally—like speakers, singers, attorneys and the clergy—can often do just fine with the botox injections, once they and their doctors hit on the exact dosage.
Several months ago, before I saw Dr. Blumin, I committed to speaking at Author U on May 7 in Denver, Colorado. Judith Briles, the gracious event planner who invited me, knows about my SD and says "on with the show." She's confident I'll be OK. I am, too.
Depending on how this all turns out, I might return to a voice coach who has experience with SD patients.
Where to Find Help
If you know someone who is concerned about their voice, please show them the National Spasmodic Dysphonia Association website and this blog post. Because SD is so rare, many doctors and voice coaches still don't know about it.
Since my diagnosis, I've contacted many SD patients throughout the U.S. A few don't talk on the phone, so we email back and forth.
Some were misdiagnosed. A man in Milwaukee told me his doctor said his voice problem was nothing more than stage fright. Another woman was misdiagnosed with acid reflux, like I was. Another SD patient was told "it's all in your head" and she was referred to a psychiatrist.
I promise to keep you updated as my treatments progress. And even though I'm not a doctor, I'll answer any questions you might have about SD, or refer you to other experts who can help. I remain eternally grateful, and thank God every day, for my otherwise perfect health.
As for that photo at the top of this post, that's my Betty Boop bookend, one of about a dozen Betty Boop items, from buttons and dolls to ankle socks and T-shirts, I've been collecting over the years so I can keep my favorite cartoon character nearby. Hmmmm.
 
 
Update on April 7, 2011:
Thank you, everyone, for the outpouring of support.
I especially want to thank several wonderful women:
Vicki Orazem,  an SD patient who I tracked down after I saw her name in the SD newsletter a few months ago. Vicki, an adjunct professor in education and child and human development at Montana State University, has been living with SD for several years.
 
"I changed my career from that of being a higher education administrator to teaching as a distance educator— primarily because it was how I could best express myself. I prepare the content and have learned how to present it online, through the use of creative media techniques, most of which are non-verbal."
 
It sounded like we'd be a perfect fit. So I reached out to Vicki, without ever having met her, and asked her to be my "SD sponsor." She said yes,  took me under her wing, and answered questions like, "Will I fly off the table when I feel the needle go in?" ("No, it's really not bad at all.")
Chris Clarke-Epstein, CSP, a past president of the National Speakers Association and certified speaking professional, one of the first people I confided in a few months ago when I decided to seek a second diagnosis for my voice problem. She told me about Diane Rehm. Chris also helped me work through what we call "Plan B" for my business, just in case my voice isn't strong enough to continue my training.
Nancy Mills of The SpirtedWoman.com, who introduced me to Linda Jay Geldens, a copywriter and editor and SD patient who wrote this post, at Nancy's blog, about living with SD. Linda called, we traded SD stories, and she actually made me laugh.
The list will continue to grow. For that, too, I am grateful.