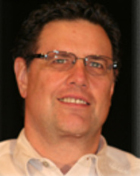 Publicists, how many more clients do you think you can attract if your name comes up on the first page of Google every time someone searches for a PR person with your expertise?
Tom Antion, my Internet marketing mentor, can help.
Tom is looking for four select people who have expert skills in certain areas of PR and who are willing to work 10 to 15 hours a week in exchange for a scholarship to his new, licensed Internet Marketing certificate school.
Tom is the real deal, and you'd be crazy to pass up this offer. When he called me this week and asked me if I'd extend it to you, I said I would, but only if he promised to give my Publicity Hounds first crack at applying and being considered.
Hundreds of publicists and PR people follow me, so he could find exactly who he needs within a few days. Snooze, and you'll lose. 
   
  
What Tom Has Taught Me
The training I've received from Tom has allowed me to enjoy a great income for many years from my home office. Much of it comes from my more than 150 products which I sell online, even on days when I don't feel like working, or when I have a doctor's appointment or other family obligations.  
Tom taught me the secret of how to capture the Number 1 and Number 2 spots on Google for the phrase "publicity expert":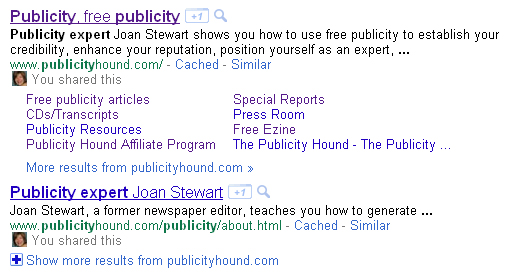 He also taught me how to earn affiliate commission promoting other people's top-quality products and services that I can stand behind. I've done it so well, that I couldn't stop the commission checks from arriving in my mailbox even if I tried.
Tom showed me, step by step, how to publish a profitable electronic newsletter. As  a result, The Publicity Hound's Tips of the Week has been going strong, for more than 10 years. You can learn what I learned and lots more. And if you're chosen, you can spend a day with him at the Great Internet Marketing Retreat Center at his home in Virginia Beach. I've been there four or five times.
     
    
How to Apply for a Scholarship
Tom is looking for the following publicity experts:
A print specialist
  
A radio specialist
  
A TV specialist
  
An online specialist
As you can imagine, there will be fierce competition for these spots because people pay Tom $58,000.00 to work with him personally for a year and $9,100.00 for tuition to his school.  He's a cut-to-the-chase guy who doesn't have time for busywork. And he knows you don't either.
You don't need a portfolio or even a resume. Just email him with a quick synopsis of your experience and publicity successes and explain what you want to accomplish on the Internet. He'll follow up with you by phone.
Check out all the details.
   
  
But Is He a Good Media Interview?
Tom is an excellent media guest and has done more than 1,000 radio interviews and many for TV, newspapers and magazines. So if you know what you're doing, generating publicity for him will be a piece of cake.
He's also got the credentials. The Internet Marketing Training Center is currently the only licensed Internet marketing school in the United States. 
If you aren't interested, but you know a crackerjack publicist who is, let them know about this. And spread the word on Twitter, Facebook and LinkedIn.