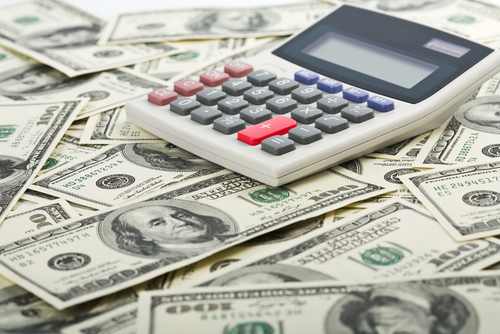 People who love my publicity tips often refer me to their co-workers by forwarding a copy of my email newsletter, The Publicity Hound's Tips of the Week, or suggesting that their friends visit my website or read this blog.
That's great, and I appreciate your kind words.
But why not turn your referrals into a revenue stream by joining my affiliate program and earning a commission every time one of those people buys from me?
There's a real art to making affiliate programs profitable. And it takes  more than just blasting an email to your entire email list.
     
     
How to Recommend Me
You can refer people to me through banners ads that my graphics team has created, by linking to me on your "Recommended Resources" page, and by including your affiliate link in info products you've created, or in handouts you give to audiences who hear you speak. Important: You must let people know that it's an affiliate link that earns you commission if they click and buy.
Those are only four of 18 ideas I shared on Wednesday when I hosted a free webinar for my affiliates and others who want to learn how to join my affiliate team. I recorded it, and you can access all the materials from "How to Promote The Publicity Hound's Products & Earn Hefty Commissions":
Right-click to download the MP4 video here.
Right-click to download the WMV video here.
Right-click to download the MP3 audio here.
Right-click to download the PowerPoint slides I used for the video here.
Please note: If you're watching the video, there's a typo on the slide titled "Option #1: First the Long Way." The characters "&u=" are reversed. Please refer to the PowerPoint slides where I corrected the error.  
I suggest you watch the entire video and then decide which of my tips will work best for your audience.  
   
   
My Number One Tip
The very best way to promote me, regardless of who follows you, is through a very enthusiastic first-person recommendation from you. It might be sharing a publicity success story made possible by using one of my tips you learned by attending a webinar.
Or it might be simply explaining that my twice-a-week ezine is the very best publicity newsletter on the planet, chock full of helpful advice on how to use traditional and social media to promote.   
Here's a beautiful example of a testimonial from Drew Gerber and Michelle Tennant Nicholson of Wasabi Publicity, recommending The Publicity Hound Mentor Program.
   
If you aren't yet an affiliate, you can sign up here. Then come back here and download the materials. I'll be offering some fun contests that can earn you cool prizes in addition to affiliate commissions. And I want you to tell me the kinds of prizes you'd like.
If you need more help, contact Christine Buffaloe, my assistant, at Chris (at) SerenityVA (dot) com. It'll be great to have you on our team!