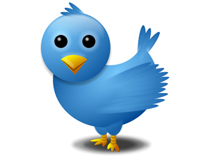 Here are my Top 10 tweets from this past week, great for retweeting! If you missed these, follow The Publicity Hound on Twitter.
101 Tips for Using Instagram for Business
Instagram is a relatively new mobile app. The company created a website and appears to be growing. Businesses are finding success building followings on Instagram and the bigger your audience the more customers you have.
7 simple steps to a stronger, more impressive Google+ hovercard
Your digital business card, just like your printed business card, is your only chance to make a great first impression. If you slapped yours together quickly like I did when I joined Google+ and created my profile, the 10 minutes it will take to turn that hovercard into an impressive branding tool will be well worth it.
How to add Google Authorship to your press release
Anyone who works in digital marketing knows things move at a pace that's simultaneously stimulating and frustrating. One day a best practice delivers the best possible results. The next you're penalized for it and lose a large hold of your site authority. One way to ensure credibility, as well as float along with a concrete best practice, is to use Google+ Authorship.
5 hot, new ways to promote your event on Twitter
This article is not for the Twitter newbie! If you are unfamiliar with some of the "bread & butter" tactics for effective Twitter usage, then you might want to take a look at Mashable's Beginner's Guide to Twitter.
Video Basics: 5 Tips for Recording Outstanding Video Blogs
As a blogger, one of the easiest way to connect with your audience is with video. A study by eyeviewdigital.com shows that using video on landing pages and blogs can increase conversion by 80%.

How Many High End Clients Do You Want Next Year?
Ready to make your goals a reality in 2014?  Then it is time to take action now.
What you can learn from the Best Twitter Bios
There are approximately 1 billion users on Twitter sending nearly 6000 tweets per second. So, who is going to notice you? You need to make people take notice.You need to get their attention.You need to stand out. So how do you do that? The easiest way is to take note of the best Twitter bios out there. Then, make yours one of them.
13 smart reasons to use captions on your YouTube videos.
I started using captions on my YouTube videos about a year ago when someone reminded me that it's just one more place where Google can find keywords. That's Reason Number 1 and it's reason enough for me.
Running a Business Online? You Need To Get Back To Basics
For millions of men and women, the Internet has been an unbelievably great way to build a business and generate massive revenues. Additionally, more now than ever before, you can voice your unique perspective and point of view in order to have a greater impact doing your life's work.
Get Rid of Your Lousy 'About' Page Once and for All
The key to a great "About" page isn't an elusive secret; it's all about the approach. Remember that you're creating this page as a way to connect with your visitors and address their curiosities and concerns.