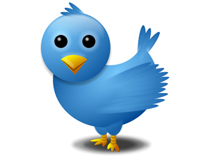 Here are my Top 10 tweets from this past week, great for retweeting! If you missed these, follow The Publicity Hound on Twitter.
Google Plus Success Strategies for Business
Your will business benefit from building a stronger social media presence with Google Plus, and there is the added benefit of appearing in search results, which currently is very hard to do with other social networks.
40+ Social Tools for Personal Branding Success
Tools for personal branding will help you amplify and grow your personal brand and there is no easy button or one tool fits all so find tools in each of these categories that fit into your workflow and they'll soon become your favorite tool.
Does Your Blog Pass the Blink Test? 3 Critical Blog "Must Haves."
Design for branding, trust, and personality – everything on your blog should reflect your branding theme, personality, and the problems you solve for your readers.
10 things young PR pros must stop doing
Here's a list of 10 things young PR pros must stop doing in order to get ahead.
Uber's Releases First Driver Report (PR Still in the Trunk)
It's no secret that while Uber has helped many people navigate America, the ride-sharing app hasn't done itself any favors in terms of public perception.
Why and how to promote your brand on Instagram
A study by Simply Measured offers data points and insights to help you make the most of the visual-centric social media site.
7 Secrets To Podcasting Success
Podcasting is a great medium for authors to expand their platform and reach. Follow these 7 tips and you will be well on your way to podcasting success!
500 Top-Tier Publishers Tell You What They Want from Content Marketers [Good News, Bad News]
BuzzStream and Fractl collaborated to survey more than 500 publishers to find out how to break through the noise and improve your content promotion.
PR Is America's 'Best Creative Job'
In a finding that may surprise some in media and advertising, the annual career report from U.S. News has named "public relations specialist" as the best creative job in America.
1 Easy Trick to Increase Reach on Facebook Page Posts
How'd you like one easy way to increase Facebook reach? It involves sharing some of your page posts on your personal profile, but you need to do it in the right order!