Here are my Top 10 tweets from this past week, great for retweeting! If you missed these, follow The Publicity Hound on Twitter.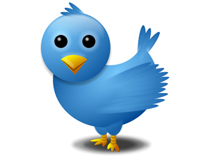 7 Steps to Take When You Don't Feel Like Blogging goo.gl/i2W0Y9 via @rlivermore via #sbzclub
#MondayMemo from @SusanGilbert 4 New Social Media Marketing Tools to Watch This Year ow.ly/NoVEQ
Create the Gameplan for your #book success on #Publishing at Sea—details at bit.ly/PubAtSea #selfpub
Following influencers is an important part of your #social strategy, but how do you become an #influencer yourself? mbist.ro/1Q8o36Z
RT @FX_Digital: Does Your Content Scale? is.gd/SWDinJ #contentmarketing #onlinemarketing
Author Email Boot Camp – Finally! A Step-by-step Live Training Program for Authors on How to Use Email to Turn Rea… ow.ly/2Z7dDj
The Top 10 Resources for Self-Publishing Authors inc @thecreativepenn @PublicityHound and @annerallen ow.ly/Nsla9
RT @MariSmith: The 5 Best Social Media Tools to Free Up 2 Hours a Day ow.ly/Nvyzd via @MarketingZen | Great list!
Four #Blogging Tools to Make your Content Go Further from @problogger ow.ly/2Z3uEI #bloggingforbusiness #bloggingtips
How to Improve Your Failing Content Marketing Strategy ow.ly/2Z3uEG #contentmarketing #contentmarketingstrategy