Issue #1182 Dec. 16, 2017
Publisher: Joan Stewart
"Tips, Tricks and Tools for Free Publicity"
In This Issue
Where the Media Find Experts
Social Media Trends for 2018
Time for You to Make Predictions
Hound Video of the Week
This Weekend in the Hound House:

I'm loading up on Grandma's Secret Spot Remover, a 2-ounce bottle sold at Walmart for $6.31. While I was at the self-service checkout this week, a clerk saw me scanning a bottle of Shout stain remover. She walked over and told me that the Grandma's brand is far superior but almost no one knows about. I'll try it this weekend. What a great stocking stuffer!
1. Where the Media Find Experts

When news breaks and reporters on deadline need background, quotes, an explanation of industry lingo, and sources who can help sort it all out, they have a variety of ways they can find experts.
They can use our old pal Google. They can search LinkedIn groups. They can look in their files to see who has been quoted in the past.
One of the easiest ways, however, is to consult the Yearbook of Experts, the bible for journalists who are looking for experts to interview, especially on deadline. A paid listing makes it easy for the media to find you when they're searching.
Your Press Room at ExpertClick.com shows your press releases and can include text, photos, logos plus links to your LinkedIn, Twitter and Facebook profiles.
To do: Tuesday, Dec. 20, is the deadline to be included in the 2018 printed Yearbook of Experts. Publicity Hounds can save $100 on membership with this affiliate link. For more information, contact publisher Mitchell P. Davis at 202-333-5000 or Mitchell@YearbookofExperts.com.
#ExpertSources #YearbookofExperts
2. Social Media Trends for 2018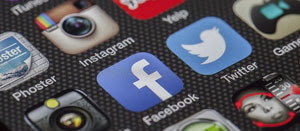 Augmented reality on Facebook. More video on Twitter. More shopping tags on Instagram. Better search functions on Snapchat.
Those are just a few of the more than two dozen predictions for social media next year.
Short-form videos of 10 to 30 seconds took over social media last year, writes Emma Wiltshire for the Social Media Today blog.
Not surprisingly, video will continue to be front and center next year.
Social Media Today has created a visual round-up of what it sees.
To do: Check out the infographic that gives you a bird's-eye view for 2018. Then read the articles that go into more depth on what you can expect on six major social media sites next year.
#SocialMediaTrends #FacebookTrends
3. Time for You to Make Predictions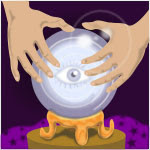 Grab your crystal ball and predict what 2018 will look like for your industry.
How will the new year be affected by the sexual harassment scandals, publishing trends, the on-fire stock market, lower taxes, higher interest rates, technological advances or social media?
Create your own content that explains your predictions. Or pitch the story to journalists who cover your industry or to bloggers as a guest blog post. You can even present it as a tips list.
To do: Follow my step-by-instructions on "How to Use a Tips List to Promote Absolutely Anything." It comes with a giant bonus package that includes 3 tips lists you can use as a template.
#2018Predictions #Predictions
4. Hound Video of the Week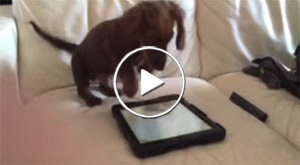 Will somebody please put a Dachshund puppy and an iPad in my Christmas stocking? You'll ask for them too when you see this video.