Issue #1303 April 2, 2019
Publisher: Joan Stewart
"Tips, Tricks and Tools for Free Publicity"
In This Issue
How to Sell Infoproducts in Bulk
Easy Way to Find Journalists on Twitter
Database of Freelance Journalists
Hound Video of the Week
This Week in the Hound House:

No more complaining about my cough and sinus infection that started in November. Yesterday, I had a balloon sinus dilation, a 45-minute, in-office procedure performed by an ENT, under local anesthesia. I heard an ad on the radio for a sinus clinic in Wisconsin and saw that it got dozens of gushing reviews from happy patients who can breathe again. I haven't coughed once. One other benefit I was surprised to find is that my sense of smell has improved–almost as good as a Bloodhound.
1. How to Sell Infoproducts in Bulk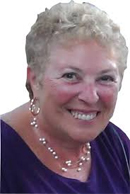 If you sell digital infoproducts or physical infoproducts like DVDs, workbooks, tips booklets, calendars, coloring books or print books, go after bulk sales.
That sounds easy, but many Publicity Hounds don't know how to start.
Paulette Ensign to the rescue! She's the Tips Booklet Queen who I've been following for two decades, and she has creative ways to team up with other vendors, who have a ready-made market, and can offer your product as a bonus to people who don't yet know about you. For example:
–Your booklet on "52 Ways to Tie a Scarf" can be offered as a bonus when someone buys a scarf.
–Your calendar with "52 Money-saving tips," one per week, can be sold in bulk to banks, who can give them away to people who open a new account.
–Your mp3 audio on how to stop a newborn from crying can be given away by a baby furnishings retailer.
In other words, you sell a content license for digital products and you sell your physical products in bulk.
To do: Read Paulette's article "5 Ways to Help Yourself and Your Clients By Selling to Them in Bulk." Paulette now offers done-for-you services if you don't want to create your own digital products. Visit her website here. 
#Infoproducts #BulkSales
2. Easy Way to Find Journalists on Twitter
You've heard me preach about sharing a journalist's content on social media and building the relationship before pitching a story idea.
If you're interested in a certain media outlet but you're not sure who you're looking for, here's a quick way to find a staff member's Twitter handle. I stumbled across this list of journalist profiles from the New York Times. A total of 666 reporters, editors, photographers and producers!
I started Googling again and found this list of Twitter profiles from the Chicago Tribune. 
And this older list of Forbes magazine staffers on Twitter and Facebook.
To do: Use Google to search for "Twitter profiles for ……) and fill in the blank. Follow, share and comment on their content.
#Twitterlists #JournalistsonTwitter
3. Database of Freelance Journalists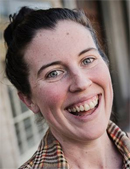 Sarah Baird, a freelance journalist based in New Orleans, has created Shoeleather, a database of journalists who live outside major cities and can double as freelancers on a moment's notice and cover breaking news where they live.
Big media outlets no longer have to send their own staff members to cover a story hundreds of miles away. The freelancer can lend a fuller and richer perspective than staff writers who "parachute" in for a few days and then fly out.
The advantage to Publicity Hounds is that you have yet another database of freelancers you can use. My favorite is the Society of Professional Journalists freelancer directory. 
Shoeleather is free for journalists to enroll. They simply provide their primary and secondary cities and states along with any demographic information that could offer additional insight into coverage.
To do: Read more about Shoeleather. See if you can find a journalist who covers your topic.
#Freelancers #FreelanceWriter
4. Hound Video of the Week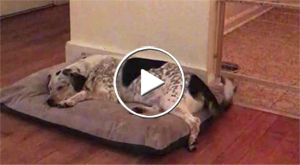 This dog has a simple happiness trigger when mom stands up. Watch as this puppy's heart and tail do a few cartwheels.