Issue #1153 Sept. 2, 2017
Publisher: Joan Stewart
"Tips, Tricks and Tools for Free Publicity"
In This Issue
Beware This Website Disaster
The 35-Second Pitch Formula
More on Helping Harvey Victims
Hound Video of the Week
This Weekend in the Hound House:

I volunteered to work yesterday, today and Sunday at the Paramount Blues Festival in my little town of Port Washington, Wis. They gave me two fun assignments: "Card" everyone who wants to drink alcohol and attach a wristband. I'm also working in the Hospitality Tent, making sure all the musicians have enough food, drinks and snacks. I'll be sure get a photo of me with one of my favorite blues groups, Reverend Raven and the Chain Smokin' Altar Boys (I even have a Rev. Raven T-shirt!).
1. Beware This Website Disaster

Broken links at your website are inevitable, especially if your site is several years old. When someone points out a broken link, thank them and fix it.
But broken links tied to your navigational bar at the top of your website, or on sales pages, are akin to kicking visitors–and their credit cards–off your site.
During a "Rent My Brain" session with an author this week, I visited her website before our consulting call, even though she only wanted me to help her find the target market for her book. I ALWAYS visit a client's website, even if they don't ask. Four of the six navigational buttons on her fairly new site led to a "404 Error Page."
She was mortified when I told her, especially since she has already pitched several agents who she hope help her publish her book.
To do: Check your website for broken links. For static or dynamic sites that don't have a lot of archive templates, use the free Xenu Link Sleuth tool. For WordPress sites, use the WordPress Broken Link plug-in. W3.org is also an excellent tool. Consider renting my brain if you need some quick help with a publicity or promotion problem. I use GotoMeeting for these sessions, record them, and send you my notes and the video, so you don't have to hassle with taking notes. Learn more here.
2. The 35-Second Pitch Formula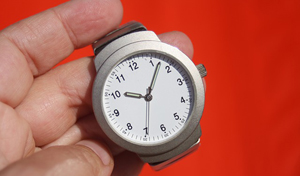 Here are five questions that go through the minds of journalists and broadcasters as they're reading or listening to your pitch:
What's in it for my audience?
What makes this person different?
Are they pitching me only for the publicity?
Will they be easy to work with or will they waste my time?
How can we illustrate this story?
If you can pack answers to the those questions, and more, within a 35-second pitch, you stand an excellent chance of hearing them say "Yes" or "Tell me more…"
Discover the formula for the perfect pitch when Steve Harrison hosts a free web class at 2 or 7 p.m. Eastern on Thursday, Sept. 7. You will learn how authors, speakers and experts in different niches have used the 35-Second Publicity Pitch Formula to land appearances on "Good Morning America," the "Today" show, "The View," and more.
To do: Register for your free seat now.
#PitchingTips #PitchJournalists
3. More on Helping Harvey Victims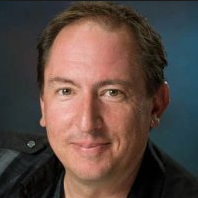 Radio deejay Wayne Kelly saw Tuesday's item here that cautioned against helping victims of Hurricane Harvey by donating a percentage of your product sales to the rescue effort and expanded on my advice. He writes:
"We have had people try to do fundraisers to help victims of fire or flood or any natural disaster. And when they offer to give a small percentage as a fundraiser, we almost always decline because they are still making money… and it just feels wrong to promote them.
"The people who do it right are the ones who offer to help.
"We've had child psychologists or grief counselors call the show and offer help in how to talk to your kids during such a tough time. Or they may talk about the stages of grief you may experience over the next month.
"Last year in Spokane, we went to the Olive Garden during a crisis and the first thing we were asked, 'Were you affected by the power outage and the storm?' Then I noticed they were asking everybody who came into the restaurant. I asked why they asked and they said they were giving free meals to those families that were affected by the disaster.
"Of course, I talked about that on my show.
In a situation like what we are seeing in Texas, it's about really helping and making a difference. Sales don't matter. But when all is finally settled and we all get back to our lives, that's when we will happily bring on these guests who helped. And if they need to promote their book or something similar, we would surely help them out if we could."
To do: Take Wayne's advice to heart. How can your expertise really help disaster victims?
#HurricaneHarvey #HarveyRescue
4. Hound Video of the Week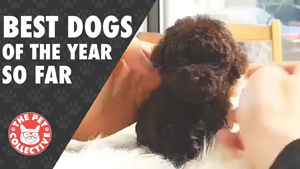 We just celebrated National Dog Day! Here's a cute compilation of the best dog videos on 2017. Enjoy!