Issue #1068 Oct. 29, 2016
Publisher: Joan Stewart
"Tips, Tricks and Tools for Free Publicity"
In This Issue
Best Freelancer Database
Must-have Publicity Tools
Wanted: Authors for Beta Test
Hound Video of the Week
This Weekend in the Hound House:

I'm glued to the TV, rooting for the Cleveland Indians to beat the Chicago Cubs in the World Series. I grew up in Cleveland, watching The Tribe lose for years in the cavernous 80,000-seat Municipal Stadium, or listening on my tiny "transistor radio." Two down, two to go.
1. Best Freelancer Database

This is one of your most valuable and free PR tools, but most people I talk to still don't know about it.
It's the Society of Professional Journalists Freelancer Directory, a super-handy database that lets you search for freelancers by specialty and state. If you're a freelancer, you can add yourself to the directory.
Three reasons why freelance writers and editors should be an important part of your PR campaign:
They already have relationships with many media outlets that buy their work.
They pitch the idea to the media outlet. You don't. You simply invite the freelancer to call on you if they need someone with your expertise. And, of course, you're free to pitch ideas to them.
A freelancer can use you as a source many times, depending on who's buying the story. That means more publicity for you.
To do: Let me show you other fast, easy ways to find journalists who need you. Reserve a one-hour "Rent My Brain" session by Monday and get a coupon good for $100.00 worth of learning tools of your choice at my website, including my super-popular special reports. You can schedule our consulting session before the end of the year. But you must buy it by midnight Monday night to get the $100.00 coupon. You'd be crazy to pass up this offer.
#freeprtools #freelancers #rentmybrain
2. Must-have Publicity Tools

If you don't know how to use Skype video, you could be missing out on publicity opportunities.
When I want to record a quick interview with an expert, speaker or author for my blog or YouTube channel, I often hear, "I don't Skype" or "I only do Skype audio calls but not video."
Journalists love Skype because they can save hundreds of dollars when they use it to interview people on the other side of the world. Skype video also lets them see your face, not just hear your voice. And programs like Camtasia and Super TinTin let journalists record Skype videos and post them to YouTube or their websites.
To do: Skype video is one of the "5 Must-have Techie Tools if You Want Free Publicity." Read the article at my blog and learn how to use them ASAP.
#skypevideo #freepublicity #video
3. Wanted: Authors for Beta Test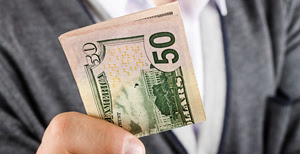 I need about 10 authors to beta test a new product I'm creating. It should be ready for you within three weeks.
If I choose you, and you give me feedback, you'll get a $50.00 coupon good for any other products at my website.
To do: Email me with your name and phone number and put "Beta Test" in the subject line. Let me know if you write fiction or nonfiction, and your genre.
#authormarketing #productcreation 
4. Hound Video of the Week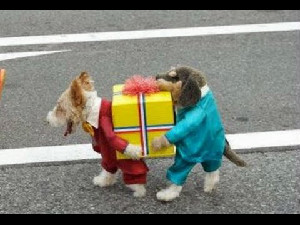 More than four minutes of dogs in hysterical Halloween costumes.