Issue #1013 April 19, 2016
Publisher: Joan Stewart
"Tips, Tricks and Tools for Free Publicity"
In This Issue
Author Scam Resurfaces
Thursday: 10X Your Book Sales
Speakers, Pitch Media Companies
Hound Video of the Week
This Week in the Hound House:

When I was 12, I hung Beatles posters on my bedroom wall and kissed Paul McCartney (on the lips) hundreds of times. I was hoping to see Sir Paul when he performs here in Milwaukee July 8. But tickets are sold out. Steely Dan and Steve Winwood play here a week later. Donald Fagen's voice was already shot when I saw Steely Dan about seven years ago. But Winwood, according to the reviews, still puts on a great show. Thinking about going…
1. Author Scam Resurfaces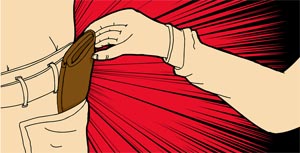 A book promotion scam from five years ago that promises authors massive exposure for their books has resurfaced.
This time, the perp, "publisher" Koreb Abayome, is promoting a new service regarding Listopia, the Goodreads feature that lets users create lists of books for free and let anyone vote on or add to. He says he'll build "25 perfect Listopia lists" for only $10, and they will include your books.
That may be. But if you're smart, you'll steer clear of this guy who will also let you spend $150 on his book promotion service and $250 on his "Best Sellers Program" and even more on other products and services.
A misleading email from "Writers Support Association," arrived on Saturday. It includes an article from well-respected book publicist Scott Lorenz of Westwind Communications. Scott has a long list of book publicity successes and author clients who love him. I thought he had sent the email.
My B.S. detector noticed the poorly written pitch at the end. When I emailed Scott to ask him about it, he said whoever sent it is using his article to promote the Listopia service and lead you directly to PayPal.
I followed the trail of digital breadcrumbs and learned Koreb Abayome and his numerous "publishing companies" are bad news.
To do: Read "Beware of Listopia, Indie Writers Support #AuthorScams" at my blog. It includes my recommendations for articles that will teach you more about other publishing predators. Share this in your author and publishing groups on Linkedin and Facebook, and in author forums.
2. Thursday: 10X Your Book Sales
If you're relying mostly on Amazon to sell your ebooks, that could be the reason you're seeing sluggish sales.
Why?
Because it's too difficult to rank high in popular niches without a lot of marketing. Debbie Drum and Amy Harrop know how to easily reach massive audiences for your book, and multiply your book sales by 10, with cutting-edge publishing strategies.
I'm hosting free training with them from 4 to 5 p.m. Eastern Time on Thursday, April 21. It's called, "How To 10x Your Book Sales With No Additional Writing or Effort Needed."
You'll discover:
The hidden markets which have millions of users, but not enough content.
How to pull massive amounts of free traffic for your fiction or nonfiction books.
How to easily rank your content for high-volume keywords, without the competition!
Where to find buyers who want to pay for your content
To do: Register for the free training here.
3. Speakers, Pitch Media Companies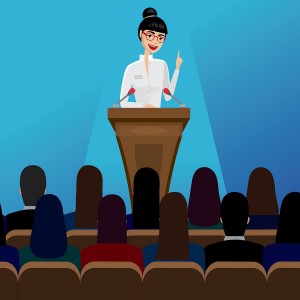 Media companies, pummeled by decreasing ad revenue, don't specialize only in news.
Almost 6 out of 10 are being forced to deliver events too, backed by sponsors who pay big bucks to have their names on banners at the front of the room and in the event promotion.
Many of these events need paid speakers who are also thought leaders. Booking a gig like this means the media company will give you free publicity galore which can be more valuable than what they pay you.
To do: Read Vickie Sullivan's article "New Speaking Opportunities for Thought Leaders."
4. Hound Video of the Week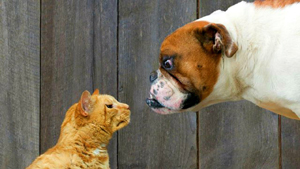 Here's what happens when dogs and cats collide. My favorite is clip #4 at the 1:35 mark.