Issue #964 Oct. 31, 2015
Publisher: Joan Stewart
"Tips, Tricks and Tools for Free Publicity"
In This Issue
8 Tips for Handling Media Opps
Do You Have Your Own Holiday?
Twitter Cards
Hound Video of the Week
This Weekend in the Hound House:

My gorgeous Morning Glories are still blooming, and they'll make it into November–in Wisconsin! But they're coming down this weekend. Otherwise I might have to shovel a foot of snow to get to the darn things.
1. 8 Tips for Handling Media Opps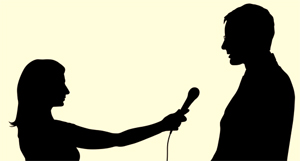 When you interview with a reporter, blogger, freelancer or podcaster, do you go into the interview knowing the most important message you want to get across?
If not, you might blow the entire interview.
In the publicity world, this is known as your key message. You preface it with a phrase designed to get the interviewer's attention. An author who has written a book on creative job-hunting tips might say:
"The most important advice I give to job-hunters is that they must be zigging while everyone else is zagging."
PR consultant Michelle Garrett recommends you have three messages going into every interview. It's in the article she wrote for Muck Rack on 8 tips for handling media opportunities.
2. Do You Have Your Own Holiday?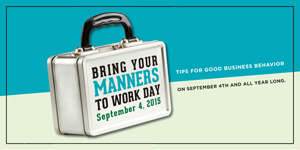 Bring Your Manners to Work Day, the first Friday in September, generates mountains of publicity for the Protocol School of Washington.
A quick Google search shows page after page of listings. The "day" has been covered by Reuters news service, dozens of business blogs, TV news shows and more.
The media love these holidays. That's why creating your own day, week or month is a fast, free, super-powerful way to generate coverage for your product, service, book, cause or issue. But only if know how to create it, where to register it and how to promote it.
I have examples galore and I'll be sharing them next week during a paid webinar on "How to Create Your Own Day, Week or Month of the Year" from 4 to 5:30 p.m. Eastern Time on Thursday, Nov. 5. You'll be able to register to attend live or get the replay, starting next week.
If you have your own day, week or month of the year, and you've used it to generate publicity, I want to know about it because I might include you and your book, product or service in the webinar. Reply and provide details. I may touch base in a day or two for a quick phone interview.
3. Twitter Cards
Ever wonder why some people on Twitter share tweets complete with gorgeous photos that are always sized correctly? No words running off the side of the photo. No sloppy cropping.
They use Twitter Cards which allow them to attach rich photos, videos and media to tweets that drive more traffic to a website. Simply add a few lines of HTML to your webpage, and users who tweet links to your content will have a "card" added to the tweet that's visible to all of their followers.
Media trainer Courtney Seiter, who writes for Buffer, details it all in a comprehensive article on "The Everything Guide to Twitter Cards: How to Choose, Set Up, Measure Them and More."
4. Hound Video of the Week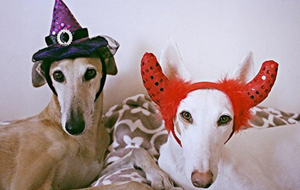 Happy Howl-o-ween from Jasmine, who teaches your dog all the ways to get tons of treats tonight. (Complete with outtakes at the end.)