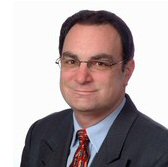 Dan Janal of Shorewood, MN, owner of PRLeads, writes:
"I subscribe to UseQwitter.com which tells me when people stop following me on Twittter.
"I recently became very active on Twitter and many people started following me—more than 400 in a week.  However, UseQwitter now tells me that 20 people have stopped following me. 
"Was this a scam by them to get me to follow them? Should I "unfollow" them in return? Were they really interested in hearing from me, or were they trying to boost their own numbers? 
"What do your readers do when they find out they are no longer being followed? I feel so used!"