Pegine Echevarria of Jacksonville, Fla. writes: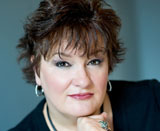 I am launching a licensed training program called "White Guys Are Diverse Too!" I want to capture the interest of corporate and government chief diversity offers, chief learning officers and senior leadership of large corporations who can purchase this program to spread the word to their employees.
The topic is controversial. In large organizations, Diversity and Inclusion (D&I) programs are part of everyone's training. However, white guys tend to walk out of D&I programs thinking they are excluded and not valued for the unique individualized impact that they bring. "White Guys Are Diverse Too!" celebrates the diversity among white guys, the value they bring to their organizations and teams along with how managers can engage, motivate and inspire their white male team members.
I need ideas, help to get the word out that "White Guys are Diverse Too!"  The website offers a no-obligation special report. Can you give me some no cost/low cost ideas?
P.S. I've spent my life savings on this product. It has to reach the masses.