This week, I received two Help this Hound questions from the owners of businesses that sell T-shirts. I'm including both of them here because their problem is similar—how to attract attention and generate publicity and interest for their shirts.  Here are the two questions:
Andrea Ayers of Boulder, Colorado writes: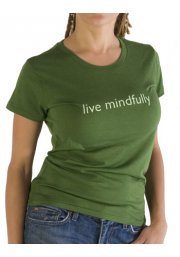 "I own Tees For Change, a line of eco-friendly apparel that inspires positive thinking.  Our tees are available on our website, and about 200 yoga studios, boutiques and green stores, including Whole Foods.
"The tees are made from organic cotton or bamboo and are adorned with uplifting messages such as LAUGH OFTEN, TODAY MATTERS and PRACTICE KINDNESS.  We also plant a tree for every tee you buy!
"I am hoping your Publicity Hounds can help us take the company to the next level by giving us some out-of-the-box marketing and publicity tips. The tees have been featured on many blogs and some print media, but we need to reach out to a more national audience and get our name out there, especially now that the gift giving season is upon us."
Michelle Pratt-Lienhart of Webster, New Hampshire writes: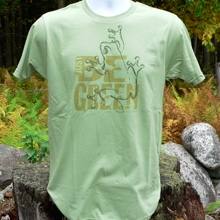 "I recently started a new business called Just Be Products. Just Be is built around an online community/blog for people to share how they Just Be.  We have a presence on social networking sites like Myspace, Facebook, Twitter and YouTube. People share and show how to Just Be by uploading photos and videos to the blog and the other social networking sites. My main target is tweeners, teens and twenty-somethings.
"The website has been up since June and have only had 2 sales on it even though the hits to the site have doubled each month.  I am getting some limited local press and have an editorial in the October issues of Inc. and Fast Company magazine because I won a contest they were sponsoring called 'Inspired Innovations: The Great Idea Contest' but I can't seem to get any more press.
"What is the best way to find out who the publicists and stylists to the stars are?  I am trying to get my products into the hands and onto the sets of the TV shows that my target market watches (without having to shell out loads of money). I've sent several press releases to all the newspapers, magazines, radio and TV stations in the state, but only had a small photo and blurb in one business newspaper. How can I attract more attention and get more press?"