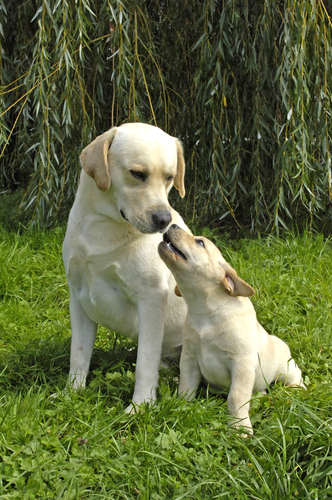 I'm eternally grateful to the thousands of Publicity Hounds who read "The Publicity Hound's  Tips of the Week," my free ezine, every week.
You contribute incredible tips, helpful links, intelligent questions and doggone good dog jokes and videos, one of the most popular parts of the ezine. 
It's time for me to change over to a AWeber, the company that will manage my email list. 
The switch to a new company will also let you choose whether you want to receive my ezine in HTML, or plain text.
 If you already subscribe,
I don't want to lose you!
You must complete a two-step process for staying on my list.
First, subscribe to the new version of the newsletter by entering your name and email address into this form. Specify if you want the newsletter in plain text or HMTL.
Second, check your email inbox for a message with this subject line:

Click on the link inside the email.  If you miss this step, you'll miss receiving the weekly tips and you'll be like a lost puppy wandering the streets, looking for its mama.
If you have any questions about this process, please email me. If you ever suddenly stop receiving the newsletter, let me know and I'll make sure you're back on the list.
If you have a publicity dilemma you'd like help with, email the question to me and tell me where you live. I'll consider it for the Help This Hound section of the newsletter. Each week, I include a question from a reader and invite my other Hounds to offer their best solutions and ideas.
And, of course, I'm always on the lookout for good, clean dog jokes, photos and videos for the "Hound Joke of the Week" section of the newsletter. If I use what you've submitted, I'll thank you publicly.  
If you're on Twitter or Facebook, how about giving your friends and followers a treat? Tell them about the ezine, and encourage them to subscribe at  http://www.PublicityHound.com/aweber/optin.htm. If they don't care about receiving free publicity tips, they'll love the dog jokes.