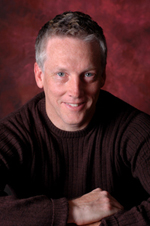 Gone are the days when we must bow at the altar of traditional media, genuflect, and then pray that they cover us.
David Mathison, who worked in the traditional media in the 1990s as vice president of syndication for Reuters, the world's largest internatonal news and television agency, calls what has happened during the last decade a "media renaissance."
Until recently, generating publicity meant you had to catch the attention of frazzled TV news directors, hassled newspaper reporters and grumpy editors—and often grovel. Publishing books, music and film required years of education and the expensive assistance of publishers, labels, studios, distributors and lawyers. 
No more.
With just a few free or inexpensive tools like the Flip Video camera, YouTube, Twitter and Facebook, and a blog, anyone can be the media.
"Artists can leverage low-cost tools and new methods of distribution to connect with their audience directly, and keep more of their royalties and rights," he says.
How to turn the dream into reality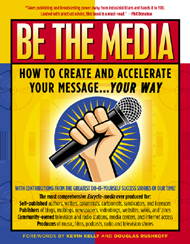 His new book, Be the Media—How to Create and Accelerate Your Message…Your Way, explains how by following three basic steps:
1. Cultivate a Core Audience: Create a direct relationship with your fans, thus cutting out the intermediaries. This enhances the bond between you and the fans, while also increasing both opportunities and profits.
2. Own Your Rights: Control your material so that you have the freedom to create new products and to "repurpose" existing products differently. Artists should avoid exploitative agreements that take all rights exclusively and in perpetuity (which are truly a pact with the devil.)
3. Repurpose Your Work: Because you own the rights, you can constantly reconfigure your material and expertise into a range of progressively higher-value products and personalized experiences for your fans or your clientele.
David was my guest during a teleseminar Wednesday on "How to Use Social Media to Build an Email List and Sell More Products." 
3 tips on how to use social media         
Here are just a few nuggets from Wednesday's call:
On Twitter, lead your followers to helpful, fun information by linking. But don't link only to articles. Link to photos you find on the Web, or to photos you've uploaded to photo-sharing sites. People love visuals.
  
Look for videos in your topic area or niche—and find the ones that get huge amounts of traffic. Post a video comment to each. They will attract lots of viewers. Then tweet about them. Encourage your Twitter followers and Facebook friends to watch the videos and your video comments, and to encourage THEIR followers and friends to do the same. We even gave you tips on how to retweet.
    
Speakers, slice and dice a presentation and turn it into a series of two-minute videos that you can upload to video-sharing sites like YouTube. Each can be tagged with its own set of keywords which can pull traffic to your website or blog. 
Listen to the teleseminar
If you missed the teleseminar, you can listen to the replay below, or download the MP3 file.

 
We covered a lot of ground in one hour. You'll learn:
How David, a once unknown author, pre-sold 5,004 books in just eleven days—through one new Twitter connection.
  

How he used Twitter to get invited to a prestigious university symposium and get invited back a second time.
   

How you can use Twitter, LinkedIn, and Facebook to build your email list and create an unbeatable lead-qualifying machine.
    
How to find interesting, helpful content for your Twitter and Facebook followers—and let somebody else do all the hard work! (Today, I found this very helpful list of 50 Content Ideas That Create Buzz.)
     
How politicans, nonprofits and activists can use social media to raise money, promote causes and win elections.
  
How authors, speakers, musicians and politicians can use their email lists and social media to sell more books, speaking engagement and albums, and even win elections.

Where to learn more about social media

Here's a list of blog posts I wrote recently that go into greater depth and explain some of the topics we discussed on Wednesday:
Social Networking ROI—A testimonial more valuable than an ad
4 ways I censor myself in social media circles 
How to use Twitter hashtags for promotion, publicity
How to get Google juice from your LinkedIn profile
Follow Dave on Twitter here and on Facebook here. Follow me on Twitter here and on Facebook here.
Then buy his book. We'd both love to hear your success stories. So would your thousands of Twitter, Facebook, LinkedIn and YouTube  friends and followers!