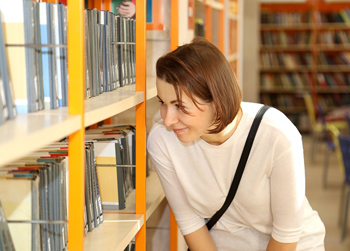 Too many authors make the mistake of not going after the lucrative library market.
"Why should I sell my book to a library, where it can be read by hundreds of people, when I can sell hundreds of books to those same people?" an author asked me.
That author assumes that all library patrons will buy her book. They won't.  Even if they did, it could take several years to sell her book to those same people at bookstores or online.    
Why, then, is getting your book into libraries so lucrative?
7 Reasons to Sell Books to Libraries  
Here are seven reasons you should be selling to libraries:
Librarians pay their invoices on time.
They do not return books, unlike bookstores that can eat into your profit margin when you must pay for returns.
Librarians will go out of their way to build the buzz for your book within their communities. They can feature your book prominently on the "new books" table.
They can bring you in for an author event and let you sell books afterward.
They are master marketers. They have local media contacts, know how to promote author events and will do most of the promotion for you if they're hosting you at an event. 
Library patrons who check out your book might be exposed to you for the first time at their local libraries.
If they like your book, they might be tempted to buy it for a friend or relative. 
Fast, Easy Way to Reach 4,000 Librarians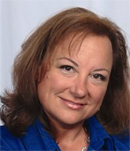 In March and April, libraries all over the United States will have new money to spend on books. This is the time to get YOUR book in front of them.
Amy Collins of New Shelves has a relationship with more than 4,000 librarians who have asked to see books that her company recommends. Your book can be one of them. Here's how this works.
New Shelves creates compelling sales copy for a small group of books and presents it to librarians, one at a time—via email—to entice them to order the books from Ingram Wholesaler or their other favorite wholesalers.
Amy will send a photo of your book cover and a short description to her entire list of 4,000 libraries that have ASKED to hear more about books that she recommends to them for purchase later this year.
"We will email each librarian with YOUR book at the top of the mailing so that your book does not get lost in a big list." Amy says. "In addition, we will follow up with each library several times and send you a report showing how many libraries opened the email and clicked on the order buttons connected to the wholesaler where your book is listed."
Here's What You'll Get 
Here's a summary of what you'll get if you sign up now at a special rate:
A full-color listing designed and laid out, showcasing your book.
An email sent to over 4,000 librarians who have ASKED to hear about our book suggestions.
Amy's sales reps will contact the libraries within a few days to follow up on the mailing.
A report showing the number of librarians who opened the email and how many clicked on your order button.
For more information, you can watch a short video I did with Amy a few weeks ago using this affiliate link. This offer is only good until Wednesday, March 21, and it's limited to the first 24 authors. As soon as those two dozen slots are taken, the offer goes away. So sign up now.
On the fence, here's a list of frequently asked questions that will help you decide if this is right for you and your book.
Note: This offer will not work for authors who have created journals or coloring books, two types of books that libraries don't buy. Books in any other genre are perfect.