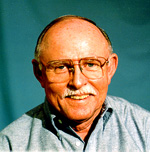 If you're trying to promote an ebook, there are enough things you can do to keep yourself busy for weeks and even months.
That's what I told my friend, Clarence Jones, when he emailed me this week asking for tips on how to promote his new ebook Computing Shortcuts for PCs. The tips are similar to the ones you may have seen recently in the Oct. 2 blog post titled Tech Tips for Basic Computer Use written by New York Times tech columnist David Pogue.
Clarence, a former award-winning newspaper and TV investigative reporter, said he has sold 50,000 copies of his print book Winning with the News Media–A Self-defense Manual When You're the Story, with little effort. But when it comes to promoting an ebook, he's stumped. Most of the ideas below are what I recommended. I came up with a few more of them while writing this post.
Win a $50 Amazon.com gift certificate
Let's see how many ideas we can come up with on how to promote an ebook. On Dec. 1, I'll award a $50 gift certificate from Amazon.com to the person who comes up with the best idea and explains it in the comments below. (Update: My readers have voted, and Patricia Reszetylo, who suggested the first idea below, wins the gift certificate.)
Here are my ideas.
Use Blogs
—If you aren't already blogging, start. You can create a blog, for free, in less than 10 minutes at Blogger.com. Blog a tip a day and elaborate on it so you have enough copy to fill the post. Link to the sales page for the book. Blogs pull in traffic like a magnet. Invite comments, just like the NY Times columnist did. That will give you more fodder for future editions. You can use Blogger.com to get a feel for how easy it is to blog, but serious bloggers use a better platform, like WordPress or Typepad. I use WordPress for this blog.
—Set up one or more Google Alerts for relevant keywords ("computer tips", "keyboard shortcuts", etc.). Tell Google to email you the "comprehensive" information once a day. Much of what you see will be blog posts. Visit each blog. If the blogger is writing about something that ties into tips in the book, or looks to be a blogger whose readers would like what the book has to offer, leave a comment about the post at the blog. Excerpt five or six tips from the book, name the book and leave the URL for the sales page. See Let Bloggers Create Publicity for You.
—Or, you can email bloggers privately and invite them to review the book.

Create Video
—"You're a TV guy so you probably have access to somebody who could shoot a quick video of you giving some of the tips from the book," I said. Videos should be no more than two and a half minutes. Upload the video(s) to YouTube and some of the other video-sharing sites. Be sure to use the URL in the video. And tag the videos with relevant keywords—the same keywords people would type into Google when searching for information. YouTube lets you upload the video and insert the URL into the video without having to use video-editing software. Videos will bring a TON of traffic to the sales page. If you don't have access to anybody who can shoot video, guy a Flip Video camera at Wal-Mart or Best Buy for $150 and have somebody else shoot it. The camera is so simple, a 6-year-old can do it. You can learn more about it here.

Offer Tips to Promote Your Expertise
—Identify target markets that would love this book. Senior citizens, for example, certainly would. Research ezines that are written for senior citizens. New-List is a directory that includes informatin on more than 8,900 electronic newsletters. To find more directories, do a search for "ezine directories". Track down the editor of each ezine and offer a list of 10 computer tips from your book, for use in their ezine, along with a link to the sales page for the book. They will probably love the offer because coming up with content on a regular basis is a hassle. Work-at-home moms probably would also love the book. I know that that's a pretty big niche and lots of them are online.
—Write a 500-word article on computer tips excerpted from your book and post it to EzineArticles.com, the granddaddy of article directory sites. Include the URL for the sales page in the author resource box. You could probably come up with about five or six different articles because your book is divided into sections.
—Write tip sheets or tips lists ("9 keyboard shortcuts that will make your life easier") and submit them to national magazines. Submit to a specific columnist or department. Don't just do a blast and hope it lands on the right desk. Identify 20 or 30 magazines that are the best targets for this. Certainly senior citizen magazines including AARP, although that magazine is difficult to get into.
—Write a direct-to-consumer press release about the ebook and pay $80 to have it distributed through PRWeb. Make sure relevant keywords are in the front of the headline, the first paragraph and high in the copy. Don't use free press release distribution services. They don't "distribute" anything. Learn more about how to write and distribute press releases using my free email tutorial 89 Ways to Write Powerful Press Releases.
—Subscribe to Help a Reporter Out, a free leads service by PR guy Peter Shankman. You'll get dozens of leads each day from journalists working on real stories and seeking sources. You might be a good source for some of their techie stories.
—Or, if you'd rather not have to sift through dozens and dozens of leads per day, subscribe to Dan Janal's PRLeads service. It includes targeted queries from journalists who are looking for sources with your expertise, and a complimentary 15-minute coaching session with Dan will help you understand how to reply to queries and get the most out of the service. You'll also get expert advice and feedback on your sample responses to reporters.    
Use Social Networking Sites
—Start Twittering. Download the free Twitter Handbook and you'll learn everything you need to know about this fabulous form of micro-blogging.
—You can do a search at the Twitter site for "computer tips" or "keyboard shortcuts" and then follow those people who are Twittering about those keyword phrases. You can contact them privately and ask them to review your book and tweet about it. Many of these people have huge followings. I know lots of people on Twitter tweeted about David Pogue's blog post on computer tips. You can track down all those people and I'll bet all would be willing to tweet about your ebook, particularly if you offered it to them for free and asked them to review it for you.
—Set up a Facebook profile and start gathering Facebook friends. Consider setting up your own "computer tips" group on Facebook. See How to Use Facebook to Promote Your Business or Nonprofit.
—Create a profile at LinkedIn and answer questions related to computers and computer shortcuts. This promotes you as an expert. See Use LinkedIn to Promote These 7 Ways.
Miscellaneous Tips
—Submit a "Help This Hound" request to me and I can put your question in my newsletter. Lots of my Hounds will reply with their own ideas.
—TheWriteMarket.com lists 10 more places to promote your ebook. I found that list simply by doing a search for "how to promote an ebook." Google returned lots more that I'm not listing here simply because you can perform the same search yourself.
—Write a 1- or 2-line blurb about the book, with a link to the sales page, in your email signature.
I also told Clarence that within the ebook, he should promote his business. He and his wife, Ellen, an award-winning TV reporters, are media consultants, crisis counselors and on-camera coaches. They travel the U.S. presenting workshops on media relations and teaching the strategies discussed in Winning with the News Media.
Regardless of the topic of your ebook, you can use many of the tips mentioned here to promote it. By the way, if you're looking for a great book on how to win with the news media, read Clarence's book. I and several other people wrote glowing reviews at Amazon.com.
OK, Publicity Hounds, what other ways cna you promote an ebook? Comment here and compete to win the $50 Amazon.com gift certificate.