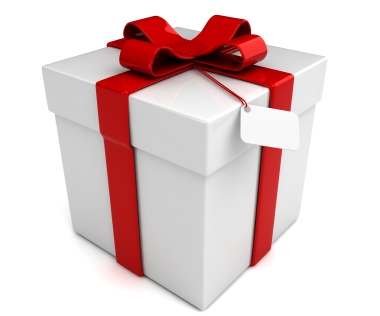 Now is the time to start pitching if you're hoping to convince journalists to feature your consumer product or service in holiday gift coverage.
Gift guides appear in many forms:
—As special sections in newspapers, like holiday gift guides printed by USA Today and the Wall Street Journal.
—As special holiday features in magazines like Redbook, Allure, Wired, Stereophile, Fast Company, Organic Gardening, Cooking Light, Shape, Atlanta Magazine, Cottage Living and Elite Traveler. Because many of these magazines have early deadlines, you must start pitching now.
—As special segments on TV such as Oprah's "Favorite Things" show each year in which she lists her favorite holiday gifts.
—As special radio promotions.
—As columns, reviews or special holiday features in online magazines.
—Even bloggers feature their favorite things to give as holiday gifts.
If your consumer product or service would make the perfect gift, getting a placement in some of these media is easy—but only if you know where to look, whom to pitch, when to contact them, and if they want photos.
The Gift List can make your job easy.  Its staff contacts the top 250 daily newspapers, all the major wire services, and television shows like "Filter," "The Look for Less," and, of course, MTV, "Ellen," "The View," and hundreds more.
It doesn't bother with media outlets that won't mention products by name or those with circulations under 25,000.  Broadcast outlets must reach a national or significant regional audience.
Already, The Gift List has compiled a whopping 400 leads for this year's features.  You can buy a subscription to either the Gift List for Holiday 2008 Print & Broadcast, or The Gift List for Holiday 2008 Web & Blog, or both.
What if "Oprah" or USA Today changes its feature focus the week before a deadline?  Not to worry.  The Gift List will notify subscribers who sign up for their ezine and email alerts.  You won't miss a beat.  And you'll be miles ahead of the competition.
Take a free test drive.