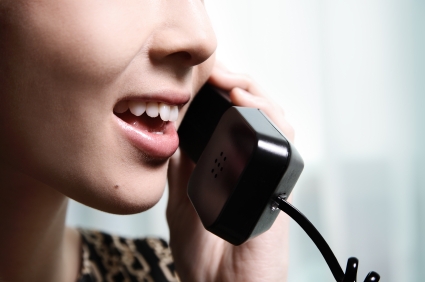 Companies that want  to hire a PR firm, or do their own publicity, can find some helpful suggestions in the Forbes.com article The Single Greatest Marketing Tool.
One tip, however, is just plain wrong.
The article recommends hiring a PR intern from a local college on the cheap, and then using that intern to deal with the press:
"Mine the local schools for eager interns looking to pad their resumes at rock-bottom rates. The smartest can deal with the press, hunt for sponsorship opportunities (such as local events) and even develop a company blog to attract customers."
You can use an intern to look for sponsors, help with your blog, write press releases, update web copy and call media outlets to verify contact information. But here are four reasons why you should NEVER let a PR intern pitch the media on your company's behalf:
It sends the wrong message. "We're too busy and too important to call you ourselves. So we're putting our cheap, inexperienced intern on it."
    
Pitching is an art. Catching a journalist's attention in fewer than 10 seconds with a compelling pitch is incredibly difficult, even for experienced PR pros who have been doing it for many years. Asking a PR intern to call a business reporter and get a placement is like asking a medical school student to perform your brain surgery.
     
Most interns won't be prepared to answer the media's questions. Let's say you have an intern who CAN deliver a great pitch. But the reporter says, "I'm not interested in that story, but what can you tell me about the four people you laid off last month in your PR department?" The person in your company who deals with the press must know how to answer questions like that one, or find someone quickly who can.
      
Many college students have terrible phone manners and don't sound professional. I know because I get calls frequently from PR firms asking me to confirm or update my company's contact information that appears in media directories. I suspect their interns are making the calls because most of them sound bored, as though I'm the 1,587th person they've called that day. Or, when I start to ask questions, I hear this kind of response: "Well, like, my boss asked me to call you and… like… " When one youngster got the information he needed, he ended the conversation with "Awesome!"
When I hosted the teleseminar series How to Help Your Boss or Client with a Publicity Campaign, I explained that the person who pitches story ideas about your business must sound professional, understand how to craft a compelling pitch,  answer unexpected questions from journalists, and build relationships with busy reporters and editors. Most PR staffs wouldn't have the time to train an intern to do all that. And by the time the intern learned the necessary skills, it would be time to go back to school.
You can assign your interns to many valuable projects, like getting your company more involved in social media. But don't burden them with pitching. It isn't fair to them, to your company, or to the media.