If you're trying to get onto local radio stations, but you don't have money to spend on advertising, offer the station free recorded 30-second  spots filled with valuable how-to information their listeners will enjoy.
Tie it into a month of the year that's related to your topic, and you just might generate some valuable free exposure for next to nothing.
This is more difficult to do today than it would have been 10 years ago because radio stations, like their brethren in the print media, are seeing ad revenues plummet. But I know some local radio stations still do trade-outs with local vendors, so that might be an alternative to asking them to just hand over free air time.
I was reminded of this tip when Beverly Belury, who has been through my mentor program, wrote this week asking what I thought about an idea that her husband, leadership consultant John Hersey, was considering: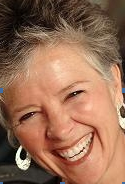 "Motivational speaker Earl Nightingale's wife lives in our little town and having met her last week reminded John of a dream he had. He loves Earl's inspiration thoughts that were frequently on radio stations.  They were quick spots that the station used as filler. 
"John would like to do something along the same lines.  John has developed oodles of thoughtful quotes and inspirational thoughts on self leadership over the last 12 or so years and we are thinking about giving them to radio stations to use as they want. 
"We would send out a dozen or so professionally done audio spots a month. First, is there a challenge in what we want to do. Would you recommend 30-, 45- or 60-second spots or even longer? Do you think this is a worthwhile project?"
Her question jogged my memory. I remembered a teleseminar I had conducted several years ago with Dan Collins, media relalations director at Mercy Medical Center in Baltimore. It was called How to Make Hospital PR an Easy Pill to Swallow.
During the call, Dan explained how he ad gotten thousands of dollars in free publicity for his hospital by doing something similar to what Beverly had asked me about. His strategy was successful, and there's no reason why it can't work for you, too, depending on the product, service, cause or issue you're trying to promote, and the type of station you're targeting.
Here's an excerpt from the transcript that explains what Dan did an how he did it:
Dan Collins: I contacted WLIF, which is a leading light station here in Baltimore and I contacted the news director and I said, "Hey, where you aware about this being National Nutrition Week?" I called this particular news director because I happen to know that fitness was a pet thing for her.  In fact, she was seeing a personal trainer that I had recommended and that I've worked with here at Mercy and have done some media for. I knew that it was something near and dear to her heart and I said, "I'll tell you what we'll do. If you think this is interesting, we can provide you with a dietitian who could come in and give you a series of tips, throughout the whole course of the month, about how to stay fit and what to eat and what not to eat. What would you think about that?" 
She said, "Well, that would be great," because that way she could run a spot every day.  The person could come in and tape them all at once, do it in one shot.  "If it would be easier, do you want us to write it or do you want to write it?" she asked. "Oh no, we'll write it," I said. 
Obviously, we'll write the piece, that way we can control the script.  And so we did, and the dietitian recorded the various tips and made sure to plug Mercy in each spot and "if you'd like to find out more, call Mercy Medical Center at 1-800-MD-MERCY. 
They ran these every day for the whole month and it didn't cost us anything.  If we had booked this as commercial time, it would have cost thousands of dollars, but because it was something that was near and dear to the news director's heart, I was able to convince them that this would be a fun thing to do. It would be one less thing each day that they would have to worry about filling. So we looked at it from the station's viewpoint and really got some nice publicity.
Joan: You had one spot aired each day?
Dan: Yes.
Joan: For a month?
Dan: Yes.
Joan:  Hospitals probably don't even have to do that just during National Nutrition Week.  You can probably find all different kinds of days, weeks and months of the year to tie into.
Dan:  Oh, absolutely. I've got the schedule hanging up on my wall. I'm looking at it now.  We're in August, which is Cataract Awareness Month. It's also Medical Alert Awareness Month and Spinal Muscular Atrophy Awareness Month.  You've always got to look ahead and see what's coming up.  Radio is an underutilized medium. 
The whole world of radio may change, but with this new sort of cable—you hear about cable radio, satellite radio—I don't know how that's going to ultimately change everything, but in the land of free radio, many stations have news directors and public service programming that they have to fill. 
Health is always a story, and as we've noted, doctors are hard to get a hold of.  You can call up a station and say: "Hey, it's Healthy Lung Month and I have a pulmonary specialist who can talk to you about it. Did you know, for example, there's enough nicotine in a single cigar to kill you three times over? And talk about things like that." Then they're going to say, "Well, you know, it's great."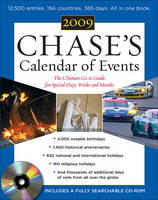 Joan:  There are two really good resources out there for finding these special days, weeks and months of the year that you can tie your hospital experts into or your hospital into.  The first and probably the most popular is called the Chase's Calendar of Events, and it's about as big as a small phone book. You can find it at Chases.com.
There's another book that was written by John Kremer called Celebrate Today.  I think you can even search by the month and come up with all kinds of interesting days, weeks and months of the year to tie your press releases and story ideas into.
Dan:  Absolutely.
As for John Hersey, he needs to remember that business topics generally aren't a big draw for local radio stations. But because he's a motivational speaker, he might offer inspirational messages for mass audiences, instead. Good luck, John! Be sure to let me know if you're successful.