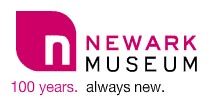 Last year, nonprofit marketing expert Nancy Schwartz produced the largest collection of nonprofit taglines ever assembled as part of the GettingAttention.org Nonprofit Tagline Award Program.
Her survey showed that most nonprofits either don't have a tagline or have a tagline that performs poorly.
"That's a critical marketing and communication problem we're trying to help solve, because a good tagline is one of the most powerful marketing tools available to any organization," Nancy says. "A strong tagline does double duty—extending an organization's name and mission, while delivering a memorable and specific message to its base.
She loves the Newark Museum tagline: "100 years. always new." At her blog, she mentions the criteria for memorable taglines. She's trying to improve all nonprofits' taglines by highlighting the best examples she can find among nonprofits and foundations.
And that's where she needs your help. If you work in the nonprofit area, enter your organization's tagline in the 2009 Award program.
Every entrant contributes to the GettingAttention.org tagline database, and will receive a copy of the updated 2009 Nonprofit Tagline Report. It will guide any organization through the process of crafting an effective tagline, whether a new one, the first one, or a tagline for one of its programs.
PR consultants, this is a great contest for your nonprofit clients! 
Later this fall, once she has processed all the entries—there are more than 1,000 already—Nancy will invite nonprofit and foundation professionals to vote for the best tagline in 13 categories. Deadline for entries is July 31. (While you're at it, sign up for Nancy's excellent ezine.) 
I promise to announce the winners here.