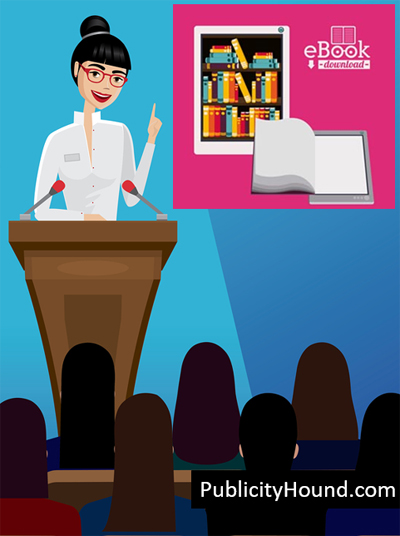 By Jared Carrizales
In the early days of learning to promote myself, I read a pretty powerful article that explained why I should write an ebook to build my contact list and send everyone my email newsletter.
That was almost a decade ago, so it's not necessarily ground-breaking advice now. Back then it was more of an "advanced maneuver" in the digital space.
The post wasn't exactly a best-selling piece of literature, but I remember that the author of the post seemed to know way more than I did. So I followed his advice.
Initially, I gathered all of my best blog posts and copied and pasted them into Microsoft Word. Then I organized the information so it made sense … somewhat, anyway. After that, I tried to reword and edit the info as best as I could. I added images, made an amusing-looking title page, and saved it as a PDF file.
Finally, I uploaded it to my blog, gated the content so people could only see it after they had given me their email address, and started working on an email newsletter. It was a pretty crude project initially, but it eventually served its purpose — I had just created the foundation of my first contact list.
Fast-forward to now. I own my own successful digital marketing company and regularly speak at events and conferences in my industry (I still haven't met that guy who wrote the article, though).
Today, I take ebooks more seriously because I recognize their worth. I would never again jam blog posts together to trick readers into viewing the same information they can find for free by reading my public content. Not only can an ebook with a catchy title help you build a contact list, it can also establish you as an authority in your niche, if you provide an immense amount of value for your target reader.
Here's how you can use your ebook to help land your next paid speaking gig.
Stop Giving Everything Away for Free
The very first thing you must do, if you want to look valuable, is realize that you are valuable. You've heard that saying, "Don't buy the cow if you can have the milk for free." And, why would you? Nobody else wants to pay for your books or your speaking services if they can get the exact information for free somewhere else.
This doesn't mean that you should stop producing blog posts or free resources as bonuses for signing up for your email list. It does mean that you should start creating content (ebooks, etc.) that generates revenue as you upsell your leads and clients — but the content has to be out-of-this-world.
Instead of modestly skimming over a topic or set of topics in an unexciting way, your paid content needs to excite people to go where no one has gone before. If you're going to sell an ebook, it must be original, in both title and subject matter.
What an Out-of-this-World Ebook Looks Like
Here are the elements of a buzz-worthy ebook:
Well-researched
Thoroughly edited
Solves a problem, addresses a fear, or satisfies a curiosity for your audience
Based on a topic you're passionate about (this is especially important if you plan on using it as a tool to build authority on a topic you plan to speak about)
Based on a topic you have experience with
Branded
Expands upon a topic you've already shared (in your free ebook, perhaps)
Can't be found for free anywhere else
If you have an ebook that meets these standards, you're ready to move forward. If not, think about whether you can update an existing ebook, or if you need to create a new one.
Note: When you use your ebook to promote your speaking, it's crucial to mention your availability somewhere in the book content. Explain what kinds of speaking engagements you do: keynotes, workshops, corporate training, lunch and learn webinars, teleseminars, podcasts, etc. 
Within your book, refer occasionally to public speaking engagements you've done.  Example: "When I presented a writing workshop at a Meetup for entrepreneurs in Chicago, I demonstrated five ways to tighten copy…"
Host Your Work on a Site That's Set up for Ebook Sales
The nicer the package looks, the more people will pay. This is true of nearly every product. Your ebook is no exception to this rule. Use a great-looking cover — yes, people will judge your book by it — and sell on a platform that's set up specifically for ebook sales.
How to sell your ebook via Amazon
Amazon Kindle Direct Publishing is leading the world for ebook sales. So, it's a safe bet to sell your ebook here. You will earn from 35-70 percent of the proceeds while Amazon delivers your Kindle book to their readers. You can publish here in less than five minutes and have your ebook available to millions within 24-48 hours.
How to sell your ebook via Barnes & Noble
Quickly publish and start selling your ebook on Nookpress right away. Harness the potential to reach millions of Barnes & Noble readers. Earn 40-65% royalty rates on your book sales here.
How to Sell Your eBook via Shopify
One of the world's leading e-commerce content management system, Shopify is designed specifically for you to sell ebooks. So if you plan on selling your digital download on your own website, this is the best place to start — you'll have everything you need built in, including a shopping cart and payment processing software.
Your Elevator Pitch 
This tool helps promote you as an author and a speaker. 
When someone asks, "What do you do?" you need to respond quickly and succinctly. Your elevator pitch identifies, in less than 15 seconds, people in your target market and how you solve their problems. 
If you are indeed an expert in your topic, let people know immediately. 
Here's an example:
"I'm time management expert Carol Hopkins. I'm an author and speaker who helps small business owners squeeze more productivity out of every hour by showing them how to use time-saving tips, tricks and tools to lighten their workload and give them more free time."    
Notice that the elevator pitch includes two benefits: a lighter workload and more free time. Focus on benefits, not on tasks that you do. With a few minor tweaks, this can also double as an author resource box at the end of an article.
Your Speaker One-sheet
A one-sheet is a printed document or PDF, no more than one page, that explains who you are and provides a quick summary of each topic on which you speak. It includes your photo, full contact information and a few testimonials from people who have hired you to speak or heard you speak. For examples, do a Google search for "speaker one sheets" and click on "Images."
Resist the temptation to create two pages. Busy event planners don't have time to glance at more than one page.
Contact information includes your shipping address, office phone, optional mobile number, email address and website address.  
If you're a professional speaker, don't include your fee schedule on your one-sheet. Discuss fees only after you've spoken to the event organizer who has explained exactly what type of speaker is needed, and the type and length of time of the presentation.
Your one-sheet should be available at your website in your "About" section or as part of your author media kit. Link to it from your ebook, articles, blog posts, etc.     
Promote, Promote, Promote
Once your ebook is uploaded and available on the platform of your choice, it's time to share it with the world. It's not likely, even if you host on Amazon or Barnes & Noble, that your ebook will be seen without some sort of promotional strategy. Remember, your ideal reader is someone who is likely to invite you to speak at an event. So depending on your target audience, you'll need various promotional tactics that are part of your personalized ebook marketing strategy.
Here are seven  ideas to kickstart your campaign:
1. Offer your book at no cost for a limited time.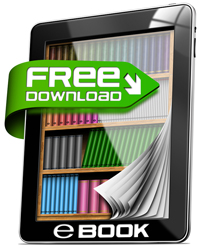 Amazon Kindle Direct Publishing, a leader in self-publishing and book sales, suggests temporarily offering your ebook for free as a standard book launch promotion. When you offer your book at no cost, readers who search Amazon for free Kindle ebooks are likely to see your listing. But don't rely solely on piggybacking. Search for free ebook directories to list your work during your complimentary download campaign.
2. Name fictional characters after your fans so they help you share your ebook.
If you're writing a sequel or series, honor your loyal fan base by naming your characters after them. Before you launch, reach out to each person who has been put on your literary pedestal, and let them know that you've got a surprise for them. Then offer a courtesy copy as a thank you for being so helpful. Strategically mention that they should check out a certain page (the first part of the story where their name appears). They will be stoked to help you spread the word.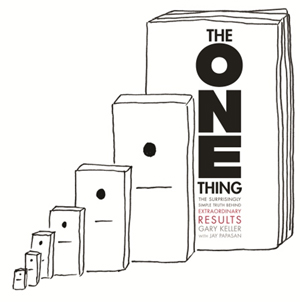 3. Launch an infographic campaign for your ebook.
Start creating informational images, either from your ebook or to supplement it. Remember to use this type of promotion to solve your target readers' problems. Brand your infographics with fonts, colors, your logo or the title of your ebook to link to your expertise.
"The ONE Thing: The Surprisingly Simple Truth Behind Extraordinary Results" is currently a bestselling ebook on Amazon. It's no coincidence that Pinterest is full of promotional infographics and images pointing to this book.
4. Offer a sneak peek on SlideShare.
LinkedIn's slideshow software is an excellent tool for promotion. Share a few pages of your ebook content with a link to buy the book. Those who find your SlideShare presentation helpful will want to read more.
5. Write guest blog posts for other sites in your industry and share a link to your ebook or website in your bio or author resource box.
By writing guest blog posts, you give the website owner free content. Blog administrators love this. Write for your niche and show readers  you feel their pain.
Your bio or author resource box should mention that you're a speaker. If you have a fee schedule, refer to yourself as a "professional speaker." The word "professional" means "paid."
6. Ask influencers to share your ebook.
If you know influencers in your niche, start by helping them out. Offer them something of immense value: a recommendation on LinkedIn, a review for their book on Amazon, or sharing and commenting on their most important content. Once you've established rapport, ask for their support in sharing your work. If you're successful, they'll push traffic to your book.
Use Facebook, Twitter, LinkedIn, Pinterest and Instagram to promote your ebook, depending on which are the most popular with your niche. Also leverage more obscure channels like Reddit, Quora, Bebo and Dudu (haven't heard of that one, have you? Check it out!). The tactics you choose to promote your ebook will have a direct effect on how quickly you land your next paid speaking gig. 
6 Ways to Leverage LinkedIn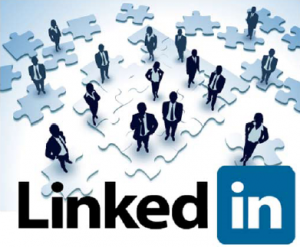 The world's largest business networking site provides opportunities galore to let users know about your ebook and your speaking. Here are five ways to use LinkedIn:
1. Refer to yourself as an author and speaker in your LinkedIn headline.
This is the 120-character description that accompanies your photo, the most valuable real estate on LinkedIn. People will see it regardless of whether they're connected to you.  
2. Refer to yourself as an author and speaker in your Summary.
You have 2,000 characters to promote your expertise. Use them all. Explain what types of speaking engagements you do.
3. Use the "Publications" section of your profile to discuss your ebook.
If you have an email newsletter, you can mention that too. 
4. Join Groups
Answer questions and participate in discussions about topics that tie into your ebook but proceed with caution. Some Group administrators have strict rules against any type of promotions. In your Group settings, turn on notifications from your most important groups and decide how often you want to hear from them.
5. Write articles for Pulse.
You can weave in tips from your ebook and speaking engagements. Use the author resource box to refer to your ebook and your speaking, and link to a sales page or your speaker one-sheet. 
6. Refer to yourself as an author and speaker in your header image.
LinkedIn is rolling out lots of changes. But for the time being, the header image is like a free billboard. Use it to let people know you speak! 
Conclusion
You should have a pretty good idea how to use ebooks to land speaking gigs. 
First, stop giving your knowledge away for free — know what you're worth and be sure to have a list of your speaking fees.
Second, mention your speaking services somewhere in your copy and publish your ebook on a platform that's designed for ebook sales.
Third, promote the hell out of your ebook and your speaking using the ideas above. 
Have you ever leveraged an ebook to get a speaking gig? Tell us about it in the comments below.
Jared Carrizales is the founder of Heroic Search, a content marketing firm in the Dallas, Texas and Tulsa, Okla, area. When he's not writing or sitting behind his computer, he enjoys playing tennis and watching movies on Netflix.