I've been researching a variety of free and inexpensive programs and apps that allow you make infographics you can use in a PR campaign, at your website, in marketing materials, to share on the social media sites, or just for fun.
You can learn them during the webinar on How to Easily Create Free or Inexpensive Infographics from 3 to 4:30 p.m. Eastern Time on Thursday, May 24.  
If you're on Pintereset, you're probably noticing all the really cool infographics, from the big, fancy ones that cost several thousand dollars to the sticky notes that include pithy sayings and quotes. 
I used Pinwords to quickly create this image of two of my favorite dog sayings: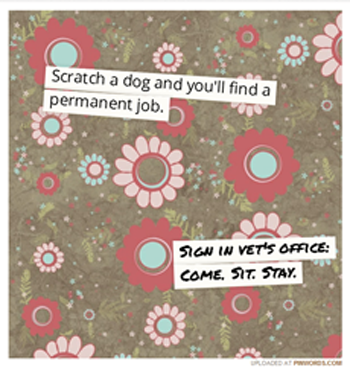 I used Wordle.net to create this word cloud, based on words that appear at this blog: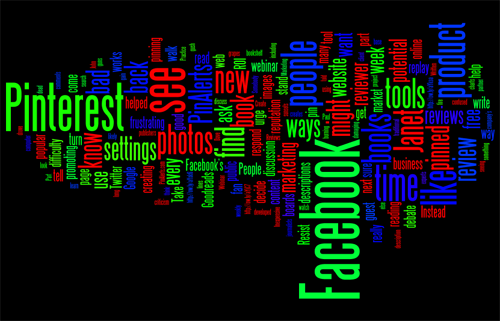 You can use wordles in your marketing materials, at your blog, as part of a contest, or in many other ways that I'll explain on Thursday.
A  few weeks ago, I showed you a cool graphic I created in less than 15 minutes at Visual.ly that compared my Twitter profile with Oprah's. 
These are three of the easiest ones I've created. I'll show you more, including bar charts, pie charts, flow charts and others during Thursday's webinar. If the time is inconvenient for you, register anyway because I'm recording it, and you can access the replay, the MP3 and the PowerPoint slides I used. 
Have you created your own infographics? If so, email me with the links and explain what tool you used. I might include them in my webinar. Or, comment here and let me know if you've heard about any infographics programs that others have recommended to you.