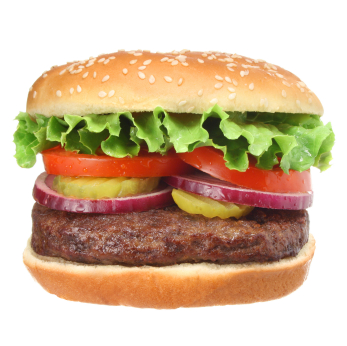 Twenty years ago, when I worked in the newspaper business, if a local company had delivered to my newsroom a free gourmet burger that I could enjoy at lunch, I probably would have turned red from embarrassment, then eaten it, with my fellow newsroom buddies watching.
Gourmet burgers, after all, didn't fall into the "anything of value" category that the newspaper's ethics policy prohibited. Gifts we couldn't accept included things like concert tickets or anything worth more than about $20. But still, we always felt a little sleazy if we accepted anything from sources, particularly from companies that hadn't met us, but wanted publicity.
Today, however, I'm guessing that things may have changed. Now that publishers are cutting newsroom staffs to the absolute minimum, journalists are busier than ever. And inbetween writing and editing stories, they're spiffing up their resumes, hoping to jump ship before it sinks. That gourmet burger might not make a reporter feel as guilty as he might feel if he had job security.
These days, there's also the world of social media and using it to keep up with what journalists are doing. The July 14 issue of PR Week discusses the "pitch potential" of social media sites and points out the do's and don'ts of pitching journalists at sites like Twitter and Facebook.
Todd Defren of Shift Communications, creator of the social media press release, read a tweet from a digital editor who was complaining that he was missing lunch because of deadlines. Defren sent the editor a gourmet burger on behalf of his client.
"That wouldn't have been possible without something like Twitter," he said.
Are you using Twitter to keep tabs on journalists you're targeting? If not, you should. In my "Special Report #52: How to Use Twitter for Business to Network, Promote, Sell, Recruit & Profit," I discuss the Twittering Journalists wiki created by Harry Hoover. It's must reading for anybody who needs to start forming strong relationships with journalists. See if your favorite reporter is on the list.
***Important note: The PR Week article cautions that PR pros should determine how journalists are using social networking sites and be wary of inviting reporters to join their networks if they have never met. You can still follow your favorite journalists on Twitter, however, and be privy to personal and business information about them–juicy little tidbits that some of your competitors will never know because they're too busy to bother with social networking.