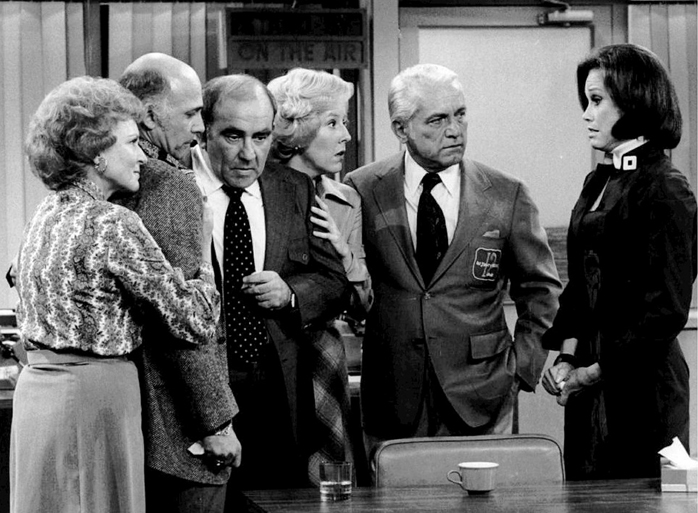 By Roshanda Pratt
News just doesn't happen. Often, it's planned.
Most TV stations have what's called  "the morning meeting" or an editorial meeting where news executives share the stories of the day. It starts at 8 or 9 a.m., depending on the station.
This gathering of reporters, content managers or assignment editors, photographers, news director and digital content producers is truly a meeting of the minds. It begins with the content manager or, in some stations, the assignment manager giving a brief overview of the stories they already know are happening in the next 24 hours. Those stories are compiled onto a grid called a "planner."
Daily content managers are adding events, tips and story ideas to this planner. This is important because it helps with coverage for the following day.
In the morning meeting, after the team goes over the planner, reporters share their story ideas. They can include a follow-up, breaking news or a news tip from sources in the community. The meeting is important because it sets the tone for the rest of the day. What you see on the evening news comes mostly from the ideas shared in this morning meeting.
While I recommend emailing your story idea to the general newsroom inbox, you can also send ideas to the anchors. Most don't attend the morning meeting. They do, however, attend a similar meeting in the afternoon at about 2 or 3 p.m., and send ideas to other news execs who will be attending.
Another way to stay on their minds during their morning meeting is to call the news desk with your pitch early in the morning, between 7 and 8 a.m.  
Elements of a Great Pitch for TV
Let me share something I often tell my clients: The media is interested in your stories. Reporters write stories to inform their audience of important news or trending stories happening in their communities, nation or world.
A local story that ties into a national story, for instance, and catches the interest of the media has several elements:
An interesting topic or theme.
Compelling sound.
Facts.
Visuals.
During my producer days, I loved stories that included all of them. For example, in September, when kids started school, I received a pitch from a doctor's office. They asked to appear on our morning show to talk about backpack safety for kids since back pain is growing at an alarming rate among children. The doctor not only provided tips but also demonstrated the proper way to carry a book bag. Here's a similar story that appeared on CNN.
Authors should pitch the media too. One of the local universities sent us a story idea about their clever partnership with an author.
The university was providing a book to all its incoming freshmen. In addition to reading the book, students were encouraged to take a selfie that showed them reading the book on campus. Why? Because kids love selfies and it got them involved in the story. As a producer, the unique approach to get students engaged in reading and the use of technology made this story really appealing to me.
But where do you begin? The media received tons of email pitches a day. To stand out, your pitch must provide major viewer benefit in a compelling way. What's viewer benefit? Stories that cater more to the audience watching and less to you getting your moment in the spotlight.
How to Share Your Story Idea
While there are many ways to share your story, here are my three quick tips.
First, be a source.
If you see something interesting happening in your community or something that needs attention, pitch the idea. I have seen the best stories come from genuine concern.
For example, a viewer contacted the station I worked at because she saw a local sheriff's deputy car with rims, new paint and a wicked sound system. She wanted to know if her tax dollars were paying for that, and the purpose of those features.  Great question! We contacted the sheriff's department and  learned that the car is used as a tool for school talks because it appeals to children and teens. Tax money wasn't used.
Second, be informed.
Often, if the news staff discusses a national story in the morning meeting, they'll look for a way to localize it. When USA Today partnered with Starbucks on its Race Together campaign, an effort to encourage people to talk about race relations over coffee, the local TV stations owned by Gannett, which also owns USA Today, tackled the issue.
Why is that important for you?
It gives you a chance to insert yourself or your  organization or business into the conversation. I love this!
It's one of my favorite publicity techniques. I can tell you firsthand, when the local media tries to localize a national story, they are sometimes in a desperate search for sources who are TV-ready. That should be you! While you should pitch your own story ideas, make sure to also pay attention to stories already floating out there and how you can be "the local angle." Use that phrase in your pitch.
Third, be prompt.
News is what's happening NOW! Your story needs to be timely.
Pitch something that's new. If you want to send a story idea about an event, you can email it to the news department. Check their website or call the station to get the name and email address of your best contact in the newsroom. Then follow up with an email before 10 a.m. Also, you can resend your press release or pitch the morning of the event.
You can play a major role in deciding what's news. Every day, ask yourself how you can be part of the television media's morning meeting without ever leaving your home or office.
How did you get onto TV in your own community? Share your publicity success story below.