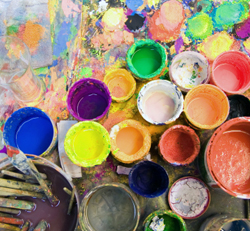 Karren Jeske, APR of Milwaukee, Wis. writes:
"My friend is an emerging fine artist in the Washington, D.C. area.
"He was recently featured in Elan magazine, a publication that showcases talented North Virginia artists. The magazine imcluded a photograph of one of his paintings on the magazine cover and included photos of six more inside.
"What are some creative ways that my friend could leverage this fantastic publicity? He has a few solo shows coming up in the next few months."