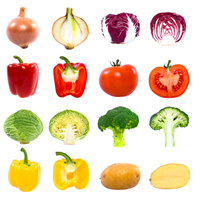 Nancy L. Jerominski of SeaTac, Wash. writes:
"I'm a holistic lifestyle coach who has pitched a variety of story ideas, including 'maddening menopausal symptoms stopped without meds' and 'stop doing crunches for flatter abs.' 
"I actually HAVE pitched Oprah several times with no results. There are lots of miserable menopausal women, and I can help every one of them, just by tweaking what they eat.
"I write a regular wellness column for the local neighborhood papers and have traded my services for ad space, but have yet to enjoy any kind of real influx of new blood into my client base.  I'm on Facebook and am trying to figure out Twitter.
"After a fair amount of media exposure, I seem stuck. Suggestions from your Hounds?"