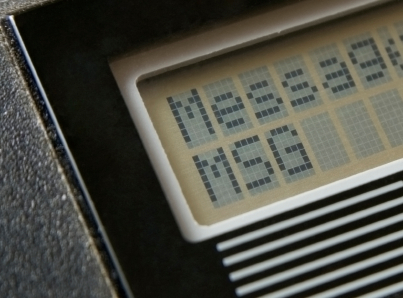 Let's see a show of hands.
How many of you like receiving cold calls from people selling ink cartridges, aluminum siding or ads in your local Yellow Pages?
That's what I thought.
That's why a speaker should think twice about hiring an assistant or virtual assistant to cold call meeting planners. It sends the message, "I'm too important or too busy to call you myself, so I'm sending my assistant to bother you with an annoying cold call." 
Why are cold calls bad? 
Because way too many speakers—and their assistants—are making them. I made hundreds of cold calls myself when I was on the speaking circuit, before I knew any better.
The best speaking engagements I booked weren't from cold calls. They were the result of meeting planners finding out about me from somebody else, or reading an article I wrote for their industry publication and calling me. When a meeting planner calls you to ask about your availability, you're in a much better position to command the fee you want.
If a VA is making calls for you, she probably can't answer all the questions meeting planners might ask about things like negotiating your fee, speaking about a topic that's not part of your repertoire, altering the content of a particular keynote or workshop, doing a webinar instead of an in-person program, and many other unexpected subjects.
That's why asking an assistant to cold-call meeting planners is a lousy idea for most speakers.  I said MOST speakers.  I'm sure some of friends in the National Speakers Association have assistants who make these calls for them—but only after they've done extensive training with an assistant who already knows their business intimately.  Expecting a $40- or $60-an-hour VA to present you to meeting planners puts you at a disadvantage.
             
6 ways to use publicity to book gigs
Here are six ways to use publicity to help you book speaking engagements—and ways to involve your virtual assistant in each:
—Write articles to attract the attention of meeting planners. If you're trying to speak before a particular trade association, contact the editor of the group's magazine or newsletter and ask if they accept articles from experts. If your article appears in that industry's trade magazine, the meeting planner who hires speakers might see it. If you make a cold call after the article appears, you can mention the article. Your VA can research industry publications and order back issues.
—Create short videos that tie into your topics. Have your VA upload them to the video-sharing sites. Meeting planners who are using the search engines to find speakers will find the videos. If they like what they see, they might call you. Your VA can do keyword research for you and tag the videos.
—Answer questions on LinkedIn. Create a profile on LinkedIn and spend time each week answering questions that pertain to the topics on which you speak. This is a powerful way to promote your expertise. Each person who asks a question can flag one of the answers as a "best answer." The number of "best answer" designations you've received shows up on your LinkedIn profile. Your VA can look for questions that pertain to your expertise and call them to your attention. See my article on other ways to use LinkedIn to promote.
—Actively seek recommendations on LinkedIn. If a meeting planner is considering you and another speaker for her group's annual keynote, and the other speaker has more recommenations than you do at LinkedIn, guess who will probably get the job? Ask every meeting planner who has been thrilled with your work to recommend you there. Ditto for every editor who has published your articles and has a strong relationship with you. Ask your VA to remind you to ask for recommendaitons. 
—Tweet about your topic at Twitter. Link to helpful articles and blog posts you have written. Share other articles you've found online. Ask compelling questions that lead to lively conversations. And, of course, tweet about your speaking gigs. Your VA can peform a variety of searches on Twitter to find people who might be in a positin to hire you and who you would want to follow. (See "How to Use Twitter to Amass an Army of Followers, Customers & Valuable Contacts—and Promote.")  
—Blog about your topic. Use keywords that meeting planners would use if they're searching for someone with your expertise. Listen to the teleseminar I conducted with The Blog Squad on how to "Build Your Biz with a Blog: It's Not an Option Anymore!–How to Build a Professional Blog that Turns Prospects into Clients."
            
Leave your footprints
All those tasks will take  time. But the big advantage of all of them over cold calling is that you're leaving your footprint at every step along the way, building a trail of expertise that will live online forever, and making it easy for meeting planners to find you.     
Finally, spend some time in the Compilations category at the SpeakerNetNews website to learn about some of the more innovative ways that speakers book gigs. 
Here's an article that will help you find a virtual assistant to help with publicity. When you've found an assistant, it's time for training. Here are tips on how to train your VA to help with publicity.