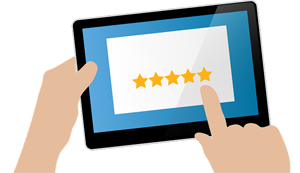 By the time you've published your long-awaited book, you're ready to keel over from exhaustion.
There's little gas left in the tank to launch an aggressive campaign that pitches those all-important book reviewers, the critics who help readers decide whether to buy your book.
It can take you weeks to track down bloggers, journalists and others who review books in your genre. Then you have to write the perfect pitch, keep track of who you've emailed,  and pray that you have the correct email addresses.
Finally, there's a better way.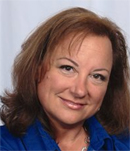 Amy Collins of New Shelves has added an affordable service that saves authors weeks of time researching which reviewers specialize in their genres. It's called "Book Review Campaign in a Box."
I've known Amy for several years. She's a former book distributor who has contacts deep within the publishing industry.
Before creating this new service, she and her team interviewed reviewers to see what they need from authors to help them decide whether to review your book.
The answers might surprise you.
Here's what you get
Amy and her team will compile a list of 25 reviewers—bloggers, journalists, industry experts, writers, book lovers or others—who want books in your genre.
They'll write the cover letter and the "pitch" that you'll email to reviewers, using the contact information on the spreadsheet that her team provides.
Because many reviewers will want to see the book cover, Amy's team will create a review image block that you can attach to your requests or share on social media.  
No book page at your website? No problem.
You'll get a beautiful landing page that will host your book in electronic format for reviewers to download. (90 days of listings)
Amy's team will provide a training session for you on how to get reviews. You'll also get a digital kit that gives you all the tools you need to submit your books for review and do the all-important follow-up.
Your Investment: Only $399.
You'd pay more than that if you bought just one review from Kirkus Reviews, the well-established trade book review publication.
Full Disclosure: I earn a commission if you buy using this link.
No more hunting for book reviewers
I'm promoting this service because I've hunted for book reviewers for my author clients, and I know what a grueling chore it is.
When I do a Google search and find a list of "business book reviewers," for instance, I have to click on each one, read their blog or website, and hope there's a way to contact them. Often, there isn't. So I'm off on a wild goose chase tracking them down on LinkedIn and, many times, coming up empty-handed.
This service is also ideal even for authors whose books aren't published yet. That's because some reviewers work for magazines that typically have long lead times of three to five months. 
Amy has only 20 openings for my readers. So if you're on the fence, act now. 
Book reviews are a cornerstone of any book's marketing campaign. You're shortchanging your book without them.