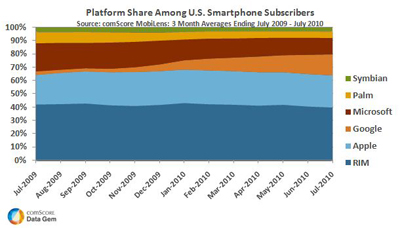 Looking for a graphic to illustrate a blog post you're writing or a presentation you're creating?
Peruse the archives at comScore Data Mine, a service that offers free statistical data in colorful charts and graphics. If you use one, you must credit the company.
This is a new service, judging from the archives,  so you won't find a lot of topics from which to choose. But over time, this could be a valuable graphics tool. I found some nifty charts on the demographics of Facebook's visitors, the Top 10 coupon sites,  time spent online in Latin America and online travel spending in the United States.
Categories in the Archives
Advertising Africa
Middle East
Asia
Pacific
Coupon
E-Commerce
Engagement
Europe
Latin America
Mobile
North America
Online Video
Search
Social Networking
U. S.
11 Ways to Use This Service
I know there are more, but I came up with 11 ways to use these graphics:
At your website
At your blog
To illustrate a Note or as a photo to share on your Facebook Fan Page. (See 11 Ways to Avoid Missed Opportunities on Facebook.)
In your online media room
As part of a presentation you're preparing
In a book
In a special report
In a White Paper
In a print or electronic newsletter
To share with journalists
To accompany a guest blog post you've written
You can also subscribe to their RSS feed or follow them on Twitter so you don't miss a thing.
What have I missed? What other ways could Publicity Hounds use free graphics like these? Do you use any other free photo and graphics services?