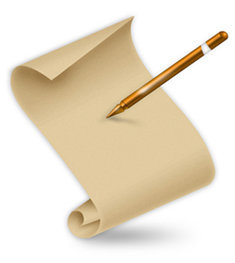 What do you do when you're walking past the sales department in your company and you see a sales rep uploading a photo of him and his drunken buddies to his Facebook page?
What about that strange guy in Receiving who tweets about all things Gothic and, occasionally, slips the name of your company into his weird tweets?
Or the woman in HR who thinks social media is a waste of time and gives dirty looks to anyone who even talks about it?
Wouldn't it be nice to have a social media policy right at your fingertips to avoid problems like those? Sure it would. But writing one could be a nightmare.
So relax. I found several dozen samples you can refer to when writing your own policy.
Last week, I was preparing a presentation on social media for managers in Executive Agenda, a professional development group for senior executives in Wisconsin, and needed a sample social media policy. To save time, I went over to LinkedIn and asked if anyone had a sample they'd be willing to share.
Eleven people responded. I struck gold! You can, too:
Lynne Eisaguirre, a former employment attorney, cautions: "You also need to consider the advice of your IT people about the danger of using too much bandwith, importing viruses and the like.
By the way, if you aren't asking questions on LinkedIn, you're not taking advantage of a powerful shortcut to doing research. Answering questions is also a great way to promote your expertise on LinkedIn.